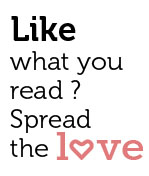 Share
At Cube Gallery
True art often has an element of subversion, ambulance of upending the existing order. Cube Gallery in the picturesque village of Moira is one art space in Goa that takes this to heart. Its core philosophy is that art should give form to new ideas,rather than reaffirm existing ones. "One of our aims is to look eastward for talented artists, and it's time we take in the influence of other Asian countries. We have common issues to tackle and share rich cultural traditions', says Sonny Singh, owner of the Cube Gallery, which is currently exhibiting paintings by 31-year-old Japanese artist KitaMika.
One of the first Japanese artists (if not THE first) to have a solo show in Goa, KitaMika underwent a Residency program at Cube during the monsoons, and Sonny was impressed by the fine graphic quality of this artist. He then invited Katharina Domscheit, living in Raibander, in Goa, to curate the show.Katherina finds KitaMika is a special artist as she only recently switched from the camera to the ink marker, and believes that she is fearless in releasing her inner demon, the evil eye and the troubled child within. "The experience of a soon-to-become single mother, forced her to deal with the past, present and future. She's fantastically aesthetic in her black and white drawings," says Katherina.
The characteristic of Japanese painting and later printmaking is the depiction of scenes from everyday life, and narrative scenes that are often crowded with figures and detail. This tradition began in the early medieval period under Chinese influence, in the works that developed into a specifically Japanese tradition, that has lasted until now. One can see that the style and concept resembles the folk art of the tribal art in Madhya Pradesh and Orissa, in India.
The unique exhibition, titled Drawn Into Black And White, evokes the traditional 'manga' art form, which is Japanese calligraphic comic book cartooning. She likes manga, "Because it speaks the truth rhythmically, weaving awonderful story spoken without words."  The base of the exhibition contains nine drawings, displayed serially, each reflecting her frame of mind in mobility and emotive strokes, which move from chaos to tranquility. The display is arranged according to the time it was composed in each stage of her pregnancy, taking viewers into her private world.
To be sure, not all her works are black and white.
The work titled 'Bird', is her state of displacement; 'Conversation', her sensitivity to noise when people fight; 'Disorientation', in a shocking pink and black pallet, her unbearable turmoil; 'Fertilization' in yellow, green and blue pallet, focuses on her baby; 'Life' is moving away from chaotic conversations to melodious renderings; 'Dear Baby', a collision of past and new directions of stability; the 'Third Eye' is a reoccurring symbol in her drawings; 'Baby's Third Eye' is about people losing connection with their Chakra- inner energies, and 'Division' has a smiling/crying third eye, as a desire to detach from suffering.  Dotted with hues of blue, meaning control, 'Buddha Birth'is a tight network of patterns that are replaced with a dominant black background, visualizing a future of hope.
As you study the compositions, beehives, cobwebs, mathematical equations, biological, geographic and electronic forms (like looking inside a circuit board), abstract dense networks in complex patterns composed with  frail dots, lines and cubes, move from delicate to bold strokes.Her unplanned compositions follow sounds and the flow of the hand, developing into stories. Look closely at the other displays, which move towards defined thick strokes. From the maze emerge self- portraits, Indian deities. 'Funky Buddha,' highlighted with red, is a pensive rendering of her confidence, and arrival in stability of her emotions.
KitaMika loved painting since she was a child, but could not pursue it due to various reasons. She is a trained photographer, and started painting three years ago.Experiencing a traumatic childhood, she was a lonely soul, seeking fora place to call home. She travelled to Spain, Portugal, Morocco and Italy. Since 2003, she's been coming to India twice a year, and first came to Goa in November 2013 for a stay that lasted till 2014 March. Here she figured she had finally found the space she was looking for.
"I feel thankful for my luck and destiny. I sometimes feel depressed when I think of by-gone years, but now have the solace I wanted,"she says.
Goa gives her a special strong energy from the people, the pristine rhythm of nature, flora and fauna. "One doesn't see peacocks, or any wild animals walking around in Japan."Enjoying the art and music of Goa, she is interested in underground and street art, as well as young Indian artists.
KitaMika  predicts that in the next five years, she will keep growing as an artist by devising ways to project the joy of the 'present' and unlocking the secret doors of  new experiences. She has exhibited photographs in Tokyo, paintings in Nepal, and next year, plans to do a group show in Germany.
On view till 6th December at Cube Gallery
430/1 CalizorVaddo (Next to main Moira Church), Moira, North Goa.
Also on Facebook: The Cube Gallery