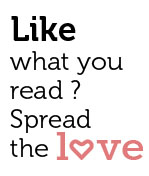 Share
Vince Costa's Indie Album is Good Stuff
Are we saints or sinners? Everybody wants to be divine, but there is a part of us that wants to break free from all barriers. Everyone has a not-so-saintly side to themselves. This human behavior inspired Vince Costa to compose a song simply titled 'Saint & Sinner'. A further journey of introspection eventually led to a debut album with the same title.
Growing up in Curtorim in South Goa, his childhood revolved around his dad's collection of country, folk, and instrumental records. That country influence is very evident in this debut album.
Vince seems chilled out as we speak, clad in baggy shorts and a T-shirt. His rugged beard shows flecks of grey and his hair is tied back into a knot.
When asked how he juggled between music and other obligations, he gave a quirky laugh. "That's a tricky one! I think it took me a long time to find balance." Initially other obligations were over-whelming, and though music called out to him he had to put it all on the back burner. But he eventually struck a balance over time.
Vince started off as an audio engineer and evolved into a songwriter and musician. He still doesn't know if music is going to be his bread-and-butter, though he would be glad if it becomes his career. Being aware of the Mp3download trends, he has offered online purchase of his album tracks.
Fabio Carvalho co-wrote some of the songs. Ignatius Rodrigues worked on the arrangement of the music. That took two years, while the whole album of 10 songs, which was recorded at his house, took four years to complete. The key musicians on the project were Grayston Vaz, Marwino D'Costa and Joe Pereira.
Being a country and folk buff, I was an instant convert to Saint & Sinner, and particularly to the title track. This one throbs with a country soul. 'The beads of a saint in the hands of a sinner,' croons Vince. That's quite deep, brother!
'Blue Heart' is another track to watch out for. The violin playing in the background to the clear acoustic notes of the guitar is simply soulful. 'December' is also a drop-dead gorgeous track. I explored another single online by Vince (not on this album) – 'Home before Christmas'. This track has a quirky bass that sent a pleasant shiver through my spine. The lyrics ask you to take a journey back home, to take a second chance at where you belong.
"My family ignited this journey within me," he says. There was never a family party without music. Musical talent seems to run in his blood; the only training he has taken is when his family members taught him the basics. He shows an altruistic streak too, with a recent collaboration with Aneesh Gera on the Nepal Relief concert. That event was a platform for the musical fraternity to do something beneficial for the Nepal earthquake victims.
"There is no perfect moment," he advises upcoming musicians in Goa. "Do not wait for the perfect guitar, the perfect studio and the perfect time, it only keeps your work on hold. If you just have a smart phone, you can start writing music. All you need is a note pad on it to write the music and a recorder to record your melody."
There are hundreds of musicians who have been on the music scene in Goa for decades now. Most of the time they are taken for granted. Vince thinks that "Musicians in Goa, especially those who have been in the music industry for a long time, need to get their fair share of respect— from people, promoters and venues," insists Vince.
Independent, or indie, music has a do-it-yourself approach to recording. Goa has a modest number of small recording studios that cater to musicians. But indie music is still in its starting blocks in the state. There are people still trying to come forward to set out their own work. Rather than being critical about them the community should support their raw talent. "Harsh criticism should not be dished out," he says. "When the community supports independent musicians it encourages others to come forward too."
If Vince can come forth and dish out his music, then so too can others. Hiding under the blanket of fear will only suppress a potentially inspiring song or album. Music is meant to be felt from within. Will your efforts send you to heaven or will you be branded a sinner? That's for the music aficionados to decide.