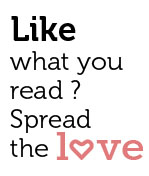 Share
It was only after a decade of marriage that Seby and Belinda Mascarenhas could at last cradle a baby in their arms, their hearts filled with that extraordinary joy that comes with parenthood.
They tried. They waited. They sought clinical help. But when nothing worked, capsule the solution became clear. Why not adopt?
The rising demand for children up for adoption, experts say, far outmatches the supply of children available at the three authorised adoption homes in Goa: The Missionaries of Charity and Caritas in Panjim, and Mathruchaya in Ponda.
But there is a fascinating twist in this story swinging between the sad reality of babies in need and the joy of newfound parenthood.
Parents looking to adopt children often ask for girls, a noteworthy phenomenon in a country with India's particular record on appreciation of the girl child.
Seby and Belinda, too, said they instinctively wanted to adopt a girl when they first started baby scouting. Their dream came true when they adopted their daughter Schannel, now 8 months old.
"We registered in February and in July we got a call to see Schannel for the first time. She was the only girl child among half-a-dozen others awaiting adoption," Belinda told Streets, adding their choice was instant.
The couple had gone through some tough years, undergoing every treatment in the book for infertility.
But queuing up for adoption meant a wait. In their case, it was only seven months. A breeze compared to the delay caused by red tape in most other cases (and of course, two months faster than the route offered by Mother Nature!).
From the time a couple registers with an adoption home, till the time a family court finally grants an adoption decree, couples generally have to wait at least two years.
Prospective couples have to submit to a whole range of documents and tests to prove their credentials and worthiness.
Profiles of children available for adoption are drawn and then matched with those of the prospective parents.
Subsequently a 'free for adoption' child is introduced to applicant parents, but only after a qualified social worker matches the child-parent profiles and does a 'home study' report, which appraises parents for adoption-worthiness.
And not everyone is lucky enough to get a favourable decision like the Mascarenhas's, who are now looking to adopt again.
"Now that we have the experience of having Schannel, we want to do an encore. We want her to have a brother," an obviously beaming Belinda told Streets.
According Aparna Palekar, a social worker with Missionaries of Charity, some 90 babies a year are adopted in Goa, mostly by local parents. As early as a decade ago, adoption officials in Goa scrambled to find suitable parents for babies awaiting adoption. Now the situation has reversed, and there are more than 100 parents currently on waiting lists at the three adoption centers.
So why are so many Goan parents opting for adoption?
Kedarnath Phadte, a leading gynaecologist and obstetrician from Panjim, says that infertility has increased dramatically in Goa over the last thirty years, leading them to choose adoption.
"In the 1980s, infertility was around 10-13 per cent, today it is between 30 and 33 per cent. One couple in every three marriages is infertile," Phadte said. Although the data is not one-hundred per cent scientific, medical school texts he said, peg infertility rates in urban India upwards of 20 per-cent. According to him, the main reason for this is people getting married and starting their families late.
A nun who heads the Missionaries of Charity adoption centre in the capital also says that infertility is by far the most common reason why so many parents are queuing up to adopt children nowadays, but not the only one.
"There are cases where families already having children have adopted," said the nun, who did not wish to be named because their Order does not permit them to publicise the work they do.
According to Father Maverick Fernandes, who heads Caritas, a charitable organisation run by the Goa church, the demand to adopt children is big and the "backlog is huge" at his organisation's adoption centre. There are about 30 couples waiting to adopt a baby right now, he says.
"And, you will be surprised. The preference to adopt girls over boys is very high," Father Maverick informs.
Caritas is also accredited by the Central Adoption Resource Authority, of the Central Ministry of Social Justice and Empowerment, for inter-country adoption (adoption by foreigners).
But the process for foreigners, says Father Maverick, is much slower and lengthier, when compared to the one in place for in-country adoption.
"Preference is given to in-country adoption," Father Maverick told Streets, adding however, that foreigners do get an opportunity to adopt from Caritas. "In fact, we have three children who will soon be given for adoption to foreign parents. The process is in the final stages," he said.
Foreigners, he said, get the opportunity only when the child in question has not found Goan parents willing to adopt him or her. That could be because they're waiting for a girl, because the child is older or has some health-related issue, or, sadly, does not fit the parent's racial expectations (usually meaning the baby is too dark for their tastes).
Requests for adoption from abroad are routed to Caritas through the central adoption authority and generally come from Western European nations like Italy, United Kingdom, Germany and France.
And where do the children for adoption come from? Most are kids who've been 'relinquished' by single parents, generally unwed mothers. Some, however, are orphans.
Father Maverick said that Caritas gets its children for adoption from institutes for unwed mothers run by the Adores Sisters, where biological parents relinquishing their babies for adoption are given counselling.
A child is free for adoption only after a biological parent expresses her desire in writing, Maverick added.
Enough to make the Mascernhas's of the world delirious with joy.
Who can Adopt
As per Juvenile Justice (Care & Protection of Children) Act 2000 a child can be given in adoption to –
n  a person irrespective of marital status
n  parents irrespective of the number of living biological sons or daughters of the same sex
to a childless couple
Additional Criteria:
* Two years stable relationship in case PAPs (prospective adoptive parents) are married
* To adopt 0-3 year-olds, the maximum composite age of the PAPs should be 90 years and individual age of parents shouldn't be less than 25 or more than 50.
* To adopt above 3-year-olds, the maximum composite age of the PAPs should be 105 and individual age should not be less than 25 years or more than 55 years.
* A single adopting parent should not be less than 30 or more than 50, but the maximum age shall be 40 to adopt a child less than three years and 50 to adopt a child over three years of age.
* PAPs should have adequate financial resources
* PAPs should have good health and not be suffering from any contagious or terminal disease or any mental or physical condition which may prevent them from taking care of the child
* A second adoption is permissible only when the legal adoption of the first child is finalised
* A single male is not permitted to adopt a girl child
Source: www.adoptionindia.nic.in the official website of the Central Adoption Resource Authority