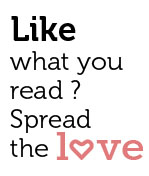 Share
Patronage dries up, search but artists fight on 
Art it seems cannot outrun life.
After the global economic recession dented the art market across the world, including Goa, the fallout of the mining ban is spelling further gloom for Goan artists. Some artists say that the price of paintings has dropped by as much as 50 per cent.
Apurva Kulkarni has been a mentor to many young Goan artists and runs an open studio in Panjim. The closure of mining and the dip in high-end tourism, he says, may just worsen the effects of slower economic times on Goa's tiny art market.
"Mine closure and the tourism downturn has resulted in a knee jerk reaction from stake holders. Both vis a vis sale of art as well as funding art-related projects. Artistic activity at all levels has been affected," Kulkarni says.
Goa's small art market has invariably depended on mining and tourism for survival. That's one of the reasons why most art galleries are located in the tourism belt or in the more quaint parts of Panjim. Goa's once 'infallible' mining barons have been among the most prominent patrons of the arts – key buyers in the market who regularly commissioned artistic projects.
Young artists like Aadhi Vishal are already reeling under the effects of the triple whammy of the mining ban, tourism slump and slower economic growth.
"Some years ago, I used to get up to Rs 30,000 for a painting. Once the worst of the recession hit, it came down to Rs 15,000," he said.
He gave the example of other Goan artists who today are selling for Rs 60,000 pieces that used to go for Rs 1.5 lakh.
"The intermediate artist, who is not a newcomer nor an established one, faces the crunch the most," he says.
That's because buyers offer rock bottom rates to newcomers, while those who've made their mark can fetch somewhat higher rates. Then there are those who hang in between the two.
Art collector Shaishtah Thapar, who buys from a lot of junior artists here, puts the whole concept of "struggling artist" into perspective.
"Today the art market is a buyer's market and not a seller's market, where even mediocre art commanded high prices," Thapar says.
He compares investment in art to investment in stocks. There's peril, he says, for those who invest for immediate results.
"But I would rather come in a stock market crash and invest, as it would be a sure-shot profit for investors and as regards art I would invest in blue chip paintings, which are available at discounted prices now," Thapar says. Even the prices of paintings by genius artists like M F Hussain have slipped a bit, says Sajjan Bhatcar, a Goa-based art collector.
Gautam Amonkar from Dona Paula says market vagaries are less important for those in it for the long haul – and who truly appreciate what they're doing.
Gautam has invested in paintings by several veteran artists like Harshada Kerkar and Vaman Navelcar, including 'The Last Supper' by the latter, and says that only those who have purchased works of art to show off their riches would have to worry.
"I have been planning my art collection over a period. It's not an overnight collection," he says.
Like the collectors who believe that the art market here will find its own level of comfort, Goan artists, too, see some silver linings.
Well-known artist Yolanda de Sousa Kammermeier, who runs the Art Chamber in Calangute, admits that art is the first goat to be sacrificed during slow times because it is a "luxury one can do without."  But the artist in her is not complaining because the dip has triggered a churning in the artist community, which she says is now working with more zeal and passion.
Sajjan agrees.
"All know that art is not selling currently in Goa. Artists have to adapt. It's a big boon as they can experiment and now they get more time to work on their art," he says. According to him, since art collectors have bowed out temporarily and the price of paintings has slumped, middle-class buyers are beginning to pick up a few pieces here and there.
Harshada agrees that mining-related drying up of patronage is not completely bad.
"This is a good thing as now they (mining interests) will not have any monopoly over art or try and tame any artist," she says.
Despite the benefits and perceived benefits of a temporary slump, however, it's hard to see how art can survive and thrive if artists can't make ends meet.
.
.
.