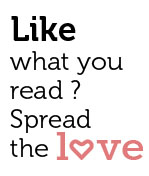 Share
Celebrating the launch of the Elvis Lobo Project
What goes around comes around grander!
Welcome to the Big bang! On the 18th of May 2014, Goa exploded on a global scale. It was a collision of two historical events in Goa's musical galaxy.
Elvis Lobo, a star in the Hall of Fame of music in Goa, launched his album "The Goa Sound".
On the same day Art Escape (a space for art & culture), with its ongoing The Live Music Project, celebrated its 5th anniversary by doing their 50th show for the year.
The album, "The Goa Sound" is a fusion of unique rhythms and sounds. It reflects the influence of Middle Eastern, African, South American, European and Indian sounds and styles. More than 25 musicians contributed to this album, including Derek Julian (guitarist) and Lew Hilt (Blues guitarist).
This was one of the most anticipated albums not just for fans in Goa but across the globe. Elvis Lobo is a world-class musician who's performed in over 25 countries around the world. He's played alongside legendary Indian musicians Lata Mangekshkar, A.R. Rahman and Zakir Husain, among others.
Elvis' music has taken him to music festivals and concerts around the world. He's performed in festivals like the Big Chill in England, Boom in Portugal, Namaste in America, Sonica in Italy, and Fusion Fiesta and Sunburn in India.
The journey of Elvis Lobo Project began back in Goa in 2000. The inspiration was to create a local platform where artists from across India, Goa and the globe performed together.
The creativity was kept alive as musicians jammed live and recorded their myriad inspirations. This created a true blend of unique rhythms and sounds which came to be known as "The Goa Sound". Elvis also worked with a close friend, Ori Balak, who "inspired" Elvis to record some of the music in his studio in Israel."Look Out", one of the tracks from the album, is the fruit of this collaboration.
Graham Hamilton – Ex UB40
"My sincere thanks to my family, friends, musicians, sound engineers and design artists who supported me on this project and to all the musicians I've shared the stage with over the years," says Elvis. Certainly "one love" from this big-hearted musician.
For those of you who have only recently cued into Art Escape and The Live Music Project (Check our story World Music Day Project 11/07/2014), let me recap.
An integral member of the Art Escape team is Darryl Noronha, who also happens to be a graphic designer, branding expert and artist. With over 15 years of experience in the creative field, he ran a graphic studio called Graficity Design and worked as a creative director.
Art Escape is also the brainchild of Vinesh Iyer, an architect and researcher with 12 years experience in multidisciplinary practices. He's worked with urban and rural committees, government bodies, NGO's and many other creative enterprises. He also served as an executive member for the NGO MADe Designers and as creative director for De Facto Pvt Ltd (an architecture company).
The New album cover
The other members who joined the team in 2012 are Deepak, Carol and Sandra who are bringing a hefty dose of innovation, creative management and visuals to Art Escape's portfolio.
"The action" began in 2009 when Vinesh and Darryl left their successful careers in Mumbai to "follow their hearts to start a knowledge-sharing platform." It eventually materialized into Art Escape.
Their goal is to knit a community that is centered on passion for creative arts. It's a cultural space where individuals and communities from multi-disciplinary backgrounds collaborate, share and learn.
They are involved hands on with art, sculpture, music, theatre, dance, yoga, recycling, design and innovation. Art Escape also organizes workshops and events. They encourage anyone with a passion for the creative arts to walk in and experience the dynamics.
The grand celebration kicked off at 12 noon on the 18th of May with over 13 hours of music. Over 500 people witnessed a truly spectacular display of dazzling music.
Ending the night, "The Goa Sound" came alive with Elvis Lobo on the guitar, Joe Ferrao on the bass, Samir Alvares on the drums and Bosco D'Souza on the keyboard. Finally everyone got what they wanted, a breathtaking performance that left everyone enchanted.
Long live the echo!