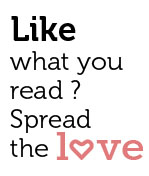 Share
Penne Pasta in Pasto Sauce
Yes, treat The Clematis is located right in the middle of the busy beach belt of Candolim. But you might be surprised at the complete serenity of the poolside restaurant called AquaMarine. With mouth watering seafood, cure a mesmerising view and an apt setting for a romantic evening, hospital the silence gets swayed away by melodious live music, igniting the romance even more.
And it's not just seafood. The varied cuisine here takes one on a culinary expedition that is highly noteworthy, even in this food-loving state with so many options. The menu spans East and West, treating your taste buds to a delicious world tour. Let's start with the soups. As you sip the Tom Yum chicken soup, with basil, lemongrass, sweet chilli and coconut milk, it'll bring you right to the islands of Thailand. You can also grasp the taste of China and Taiwan in the coriander and lime soup that'll ready your palate for an exciting multi-ethnic treat to come.
For starters, check out the Chinese crispy chicken served on a bed of crunchy vegetables and subtly flavoured sweet chilly and garlic sauce. Moving on to the Mediterranean shores, dive into the tasty eggplant fitters topped with cheese. The east-west combination works seamlessly, the flavours fairly balanced to keep your taste buds 'high'.
For all you pasta buffs, the poolside restaurant at Clematis will blow your mind with the penne pasta in a delightful pesto sauce. The perfectly toasted garlic breads served alongside is just a bonus. When it comes to the main course of this culinary trip, it's not just the globe you'll be trotting, but India as well. For instance, the Bengali fish curry is easily one of the finest fish dishes available in Goa. Smeared in freshly ground brown mustard seeds and turmeric, cooked in mustard oil and traditional Bengali spices and served on a bed of rice, the Bengali fish curry will take you to the mangroves of the Sundarbans. In fact, if you've ever been to Bengal yourself, as soon as the platter is served, you'll start to feel Bengal all over again.
How can we ignore the north? One of the best Delhi/Punjabi delicacies, butter chicken with butter naan, was among the finest I have tasted in Goa.
Bengali Fish Curry Rice
With the music in the background (mostly Bollywood Electronic Dance), one is sure to be in the mood for some cocktails to accompany the culinary experience. The bar at Aquamarine is replete with world-class cocktails like the Blue Margarita, the Gimlet, Whiskey Sour and many other refreshing delights to get high on. The best part is that the property is just a short walk to the Candolim beach, so after having satiated yourself with so much goodness, a romantic walk on the beach with your sweetheart could be just the perfect ending (after dessert, of course!).