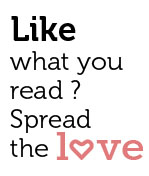 Share
PARTNERS : GRAND HYATT GOA – ALMT LEGAL – STRIKE CASINO – KINGFISHER
• Hosts 2nd successful edition of the CEO Cup held at Grand Hyatt Goa, Bambolim
• Attended by 40 CEOs from across the country who competed at the Sailing Clinic followed by an exhilarating race
• The event positioned Goa as a global sailing destination
GOA, JANUARY 20, 2018: Aquasail India (pioneers in leisure sailing in India) and AXIS BANK (India's third largest private bank) hosted the 2ND CEO CUP REGATTA SERIES in Goa, India, partnering with Aquasail to bring world class sailing experiences to Indian shores. For Axis Bank, this was organized as part of the 'Extraordinary Weekends' programme pioneered by the bank, and kick starts a series of C Suite sailing events with Aquasail, the pioneers in leisure and corporate sailing.
This landmark event was held at the Grand Hyatt Goa (co-hosts and partners of the event). Over 40 CEOs who are top corporate leaders at the helm of large organizations and cutting edge businesses got together in a unique ambience. They participated in the CEO Conclave and enjoyed an afternoon of delightful sailing at Bambolim Bay. The highlight was the CEO REGATTA where CEOS sailed and raced for the first time competing to win a beautiful trophy. The days included the Club Vistara Sailing Clinic Beach Fiesta. They learned to sail and then RACED in an international Regatta Series at the 2nd edition CEO CUP series which will now be an annual event in GOA. They represented the conventional and the new world, and CEOs of all ages across cities of India (Mumbai/ Bangalore/ Delhi/ Pune / Hyderabad/ Goa), including spouses. 60 odd guests enjoyed world class sailing during the weekend while learning in an environment of fun, relaxation and networking. A special sailing edition for kids and spouses was also a unique feature of the event sponsored by Vistara.
Managing Director and Founder of Aquasail, Mr Shakeel Kudrolli, a corporate lawyer by profession and India's champion yachtsman who won India's first gold on international waters, said, "To bring world class sailing to India has always been my dream. We are delighted to have Axis Bank and Vistara and all our partners onboard as we pioneer and introduce world class Corporate Sailing In India."
"The AXIS Bank CEO CUP co-sponsored by Vistara and partnered by Grand Hyatt Goa, ALMT Legal, Strike Casino and Kingfisher brought business leaders together to sail and race in this landmark event. We hope to evangelise the adventure of sailing as a leisure sport and hope to inspire more enthusiasts to come onboard and support position India as a top notch sailing destination in the world,'' he said. Shakeel, whose passion and vision is to create a vibrant sailing community in the country further added, "At the AXIS BANK CEO Cup all CEOS learnt to sail and race. We hope as sailing gains popularity we will have more people learning to sail. Prior to the event, Aquasail also conducted certified courses to support teach competing participants how to race in a sports format."
At the CEO Conclave held during the day today aptly titled `Winds of Change,' the sailing event was preceded by an insightful CEO Dialogue powered by Zia Hajeebhoy, Director and Co-Founder, Aquasail . Ms Hajeebhoy remarked, `The Aquasail Axis Bank CEO CUP brought together an amazingly diverse mix of superb minds. The informal atmosphere where CEOS actively interacted with each other was unique and highly conducive to an open dialogue and an exchange of ideas. I thoroughly enjoyed hosting this conclave which combined leadership insights and sailing," CEOs found it easy to connect post the conclave as they rode the waves together sharing informally their experiences and imperatives.
Earlier during the day, a media interaction powered by Aquasail was attended by Mr Sangram Singh, CEO – Freecharge; Mr Leslie Thng, CEO, Vistara; Mr Ravi Mariwala, Managing Director, Scientific Precision; Mr Jaco Le Roux, General Manager, Grand Hyatt Goa; Mr Alessandro Guiliani, Managing Director, MISB Bocconi and Mr Deepak Jacob, President-Legal and Regulatory Affairs, STAR TV.
Speaking at the Aquasail Axis Bank CEO Cup, EVP Mr Sangram Singh said, "Axis Bank believes in offering unique and differentiated experiences as part of the extraordinary weekends platform. The Aquasail Axis Bank CEO Cup is part of an exciting series of C Suite sailing experiences curated for its valued customers."
Commenting on Goa as ideal location for a sailing holiday destination, Director and Founder, Aquasail, Zia Hajeebhoy said, 'Goa has the best coastline and weather conditions suited for sailing as a leisure-adventure sport. It makes Goa the ideal global destination to encourage quality tourism. Sailing is also an experiential and a life-skill that grows on you with time. It is therefore our collective endeavour to promote and grow a strong sailing community among locals as well." She also further added, "This event is part of a two premier experiential programs in Corporate India – Extraordinary Weekends from Axis Bank and Club Vistara Platinum Exclusive as part of an initiative to provide differentiated and memorable experiences to their customers."
The Club Vistara Sailing Clinic and Beach Fiesta held during the day saw robust sailing as certified instructors helped new learners team up with champion sailors to participate at the race. Couples enjoyed trying the colorful easy to sail fun boats creating an enriching experience with elements of fun and relaxation. Many loved riding the waves on well balanced sea kayaks, while the more adventurous explored the horizons attempting wind surfing for beginners. Participants were thrilled to receive Certificates thanks to the Club Vistara Clinic as they picked up a hobby for a lifetime.
One of the key highlights of the event included the AQUASAIL AXIS BANK CEO CUP CHAMPIONSHIP, which saw ten teams competing for the trophy with Crazee Carnival winning under the Silver Fleet, and Panjm Pirates won under the Gold Fleet category. (see attachment for championship details).
ABOUT AQUASAIL : Aquasail is pioneering leisure and corporate sailing in India. Aquasail has a fleet of 80 boats, 40 of which are in Goa. Aquasail offers diverse sailing and on water experiences including yacht sailing, kayaking, windsurfing, dinghy sailing and more. Aquasial has had over 45000 people sailing and hosted more than 500 corporate program. Aquasail uses the power and joy of sailing for corporate networking, team building and leadership programs and curates customised experiences to meet corporate objectives. Aquasail offers certificate courses, leisure sailing and more for the tourist and domestic customer, bringing world class to India in a safe and responsible manner is the vision and purpose of Aquasail.
ABOUT AXIS BANK: Axis Bank, India's third largest private sector bank in India, today organized the Axis Bank CEO CUP Regatta Series 2016, the 2nd sailing edition for India's top CEOs. This event is part of Axis Bank ` Extraordinary Weekends' programme, as an initiative to support bringing in world class leisure sailing to India in partnership with Aquasail.
ABOUT CLUB VISTARA PLATINUM EXPEREINCE : Club Vistara Platinum Experience is a series of invite only events curated to create an unmatched and memorable experience. Club Vistara Platinum Experience celebrates the beginning of a cherished and lasting relationship.
For Queries Contact: Aquasail Centre, Grand Hyatt Goa, Bambolim
0832-2458875
For Media queries contact : Ethel Da Costa
9822121012
etheldacosta@gmail.com