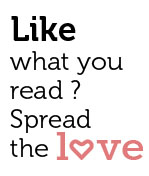 Share
Streets asked around for readers' Top 5 Bookmarked Websites on their smartphones in any fields – News / Arts / Entertainment / Sports / Humour / Science, etc. And asked them why they were so addicted to those links.
Jose Lourenco :
#1 – Gmail.com – This is my mobile office space, where business and personal correspondence is exchanged at a hectic pace. I used Rediffmail in the earlier years and still do have that as a backup, but Gmail is truly addictive.
#2 – Facebook -After browsing BBC for international news, Times of India for national news and then local dailies for Goa stuff, I go to FB as the newspaper for news of my friends. It's quite educational too, if you properly 'curate' your friends and their posts!
#3 – Arts & Letters Daily – At the end of a long hard day, this is the best collection of intellectual essays, reviews and updates to nourish the mind. I've been hooked to ALD for nearly a decade now.
#4 – Cracked.com – This website provides info in a hilarious and entertaining style of writing. The articles are mostly numbered – 5 Reasons For This, or 22 Geniuses Who Did That, or 5 Dark Sides of so and so Industry.
#5 – http://www.spring.org.uk/ This website is called PsyBlog, and gives short bites of the latest in psychology and helps to understand and train your mind.
#6 – Inhabitat.com has some kickass architecture and environment stories.
#7 – Aeon Magazine (aeon.co)- Here are longish essays on some very profound aspects of human life. Very satisfying for the philosopher in us.
Then there is Onion, Salon and Vice and plenty more!
Alisha Correa ColaÇo:
#1 – Quora.comG – read interesting information as well as other people's insights and experiences on a huge variety of topics.
#2, 3 – Google and Gmail – for obvious reasons
#4 – Facebook.com – platonic voyeurism
#5 – Nowiknow.com – a website technically, but I almost never go to it because I subscribe to the newsletter. I need a little regular dose of random trivia so that I have something interesting to talk about when I'm trying to avoid a topic. Makes for good reading material when trapped in a place and made to wait, once I run out of stuff to do in my mind alone.
Radhika Naik:
Storypick, ScoopWhoop, tripadviser, gaana.com, healthdigezt.com, glamrs.com
Rahul Rivoncar
#1- Google.com – Who doesn't know Google already?
#2- Twitter.com – Quickest way to know what's happening around the world.
#3- 9Gag – A day wouldn't end without 9Gag. A good dosage of memes that make your tummy hurt with laughter. Make sure you check the NSFW (not safe for work), when there's nobody around.
#4- MKBHD – Marques gives the best review on the device he gets his hands on. He is a video blogger on Youtube.
#5- Amazon/Flipkart – If I want to buy any gadgets with a good price tag.
#6- itsallhere.in – When I'm too lazy to get Goan sweets, I give them a call. They have magazines and books too!
#7- WordPress – Blogger's paradise. Give a few blogs a read.
#8- PremierLeague.com – For all the English premier league related news and of course the Fantasy Premier League.
#9- Shazam – A quick way to know what song you are listening to, just 'Shazam' it!
#10- Pinterest– Pinterest is a bit like Hotel California: "you can check out any time you like, but you can never leave"—it's that consuming.
#11- Periscope – Lets you see the world through the eyes of others.
#12- Urban Dictionary – Gives you definitions from the parallel universe! A streetwise lingo which is posted by readers.
#13- Bodybuilding.com – A must visit to read health and fitness related topics.
Jerry Sousa
Here are my favs:
#1- HK Observatory. The weather forecasting bureau for Hong Kong is called MyObservatory. How do they get it so wrong even when they have a super-computer? More information than you need to know.
#2- BBC. Of late I am less inclined to follow the news through the "Beeb" since they dumbed down their site.
#3- Dpreview.com A site which reviews digital photographic instruments and accessories.
#4- Photo.net A forum for photographic practitioners.
#5- Facebook. The one-stop shop for everything under the sun.
#6- Wikipedia. For the times when you need a quick precis of something.
#7- HKLeicaFansClub. A local website related to Leica cameras with a buy/sell page. Have bought some good gear through it.
Selma Carvalho:
I have just two, one is my Yahoo email account and the other is FB. So pretty boring. On FB I have bookmarked the Guardian, the Times of India, Scroll.in and Huffington Post, so that pretty much keeps me updated on the news side of things.