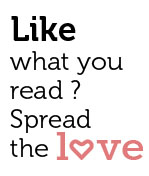 Share
Food writer Kornelia Santoro's book 'Cooking for Allergies' released in Goa last week. Streets brings you an excerpt on how to tackle allergies and avoid food groups which could trigger such reactions. Plus a 'fish filet in crunchy coconut' recipe
Allergy-causing Food Groups
Surprise, surprise: The most common foods are responsible for most allergies. Experts agree that milk, cereals containing gluten, egg, tree nuts, peanuts, soybeans, fish and shellfish cause most of the allergies worldwide. Which kind of food causes the most allergies is disputable. Milk tops the list of offending food groups anywhere in the world.
The most common offenders may differ from country to country as they depend on the diet of the people. The genetic makeup of individuals also plays an important role. Because allergies are hereditary, some allergies are more common than others in a country as a result of diverse bloodlines.
Cross reactive behaviour of food
One thing to remember is the immune system's so called cross-reactive behaviour towards allergens. That means, simply, that similar proteins of the same food group can lead to similar reactions. Tree nuts and seafood, especially, tend to cause this reaction: If you are allergic to one tree nut, chances are high you are allergic to all tree nuts. If you are allergic to one kind of fish or shellfish, you probably are allergic to all of them.
This also applies to fruits and vegetables. If you are allergic to peas and peaches, you most likely are allergic to apples, apricots, cherries, grapes and plenty of other fruits and vegetables as well. Unfortunately, there are always exceptions to the rule. My son and I, for example, are allergic to most tree nuts except almonds and coconuts. Before starting any treatment, I recommend you invest into the best test available for you. Dr. Kumar's laboratory tests for 600 different substances, which is quite a good number. Don't hesitate to ask your doctor for details about the blood test he suggests.
Rely on your own experiences
When it comes to information about allergies, you can find a lot of contradicting statements on the Internet and in books. For this reason, I write from the viewpoint of my own experiences with allergies. I encourage you to take anything you read or hear about allergies with a grain of salt. Start your own journey and rely on your own knowledge. One example is milk; all dairy products, to be precise. Everybody agrees that milk and dairy products top the pyramid of allergy-causing food groups. This is about the only fact for which I could find a consensus. Some people say, most children outgrow their milk allergy and very few adults suffer from milk allergies. Some others state they don't outgrow it only the symptoms change. Other people proclaim milk is the worst offender and the hidden cause for migraine headaches, sleep disorders and asthma attacks in adults. Some even believe that milk and dairy products are the reason that a person develops other allergies.
Gluten allergy is often misdiagnosed
Our blood tests showed that we are allergic to milk and dairy products. After his SDV treatment my son started to again eat cereals with milk for breakfast, and his beloved pizza and cheese sandwiches. So far, I have not been able to notice any negative side effects. Gluten in wheat and other grains comes next in the list of foods, which cause most allergies. Luckily, my family can digest gluten. That's why many recipes in this book are made with wholewheat flour.
I have provided plenty of suggestions on how to avoid wheat and other grains with gluten in the chapter about substituting ingredients. Until some years ago, experts considered gluten allergy quite a rare occurrence. Nowadays it is believed that gluten allergies were largely misdiagnosed as other diseases and symptoms, such as irritable bowl syndrome, heartburn, diarrhoea and acid reflux. The dangerous peanut is, in fact, a bean
Another common offender is the humble egg. There seems to be a consensus that egg allergy manifests itself rather quickly, minutes or a few hours after eggs have been eaten. Symptoms include skin rash, swelling around the mouth and serious stomach ailments. Therefore it can be detected rather easily.
One of the most dangerous foods comes from the family of legumes, the peanut. Peanuts are actually beans, and not nuts. The can cause extremely severe and occasionally deadly allergic reactions. Some persons are so allergic to peanuts that even eating tiny amounts can have life threatening results.
Shellfish allergies exploited in movies
Shellfish also often causes life threatening reactions, which I have seen, repeatedly exploited on screen. Have you ever watched a movie with a person swelling up in a grotesque (presumably funny) way? These kinds of images severely shaped my idea of allergic reactions for many years. Shellfish are divided into crustaceans, the creatures with a hard shell like lobsters and crabs; and molluscs with a soft body like oysters and squid. If you are allergic to crustaceans you are most likely allergic to molluscs as well.
Fish Filets in Crunchy Coconut Ingredients (4 servings):
600 grams fish filets
2 eggs
1/2 cup flour
2 cup coconut flakes
1 tbsp shilly flakes
Salt
Pepper
Oil for frying
2 lemons
Method:
Wash the fish filets, remove any bones and cut them into pieces, which are easy to fry.
Pat them dry.
Pour the flour and the coconut flakes into plates, a different plate for each ingredient.
Crack the eggs into another plate and jumble them up with fork.
Mix the coconut flakes with chilly flakes, one teaspoon salt and freshly grated black pepper.
Heat enough oil for frying in a big pan.
Coat the filets with the flour well on all sides, cover them with egg wash and dip them into the coconut flakes. Press the coconut flakes well to the fish filets so they are properly covered on all sides.
Fry the filets in the oil unit they are golden brown.
Serve them immediately with the lemon slices.
.
.
.