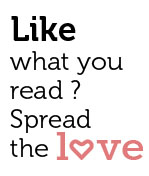 Share
One Heck of a Band
Aliya Abreu pens a missive to Simon Cowell, raving about these talented musicians.
To Simon Cowell,
Music Producer and Music Talent Scout
Subject : Signing a Record Deal with The Acoustic Road
Dear Mr Cowell,
I know you're up to your neck in work commitments. I bet sitting on your high horse and giving your not-so-humble verdict on the talent of upcoming artists is back breaking. However, it is pointless denying the power your word wields in the music industry, with SyCo Music to boot. But let me be honest with you, Mr Cowell. I feel you're losing your touch. What's up with acts like One Direction and Little Mix? They lack soul, Sir! And what the world needs right now, is a group with soul. A group that isn't just about hype and glam. We don't want to add to the shallow culture we're already drowning in, do we?
Ah, I'm glad you're wondering where you can find such a group to sign up, Mr Cowell. I was about to come to that. Let me tell you a little about:
André Velho: André started his musical journey by learning to play the piano when he was a kid. Since the music seemed to get his energy levels up, his parents asked him whether he would like to learn the guitar as well. Somewhere down the line, he decided to pursue only the guitar. While André played the rhythm guitar for years, he didn't think he would eventually be playing lead for a band. But when he heard Chris Bismarck, a fine lead guitarist from Mumbai play, André decided to experiment with lead as well. When André is not playing, he is working with kids at the Sethu Centre for Child Development.
Milton Godinho: This friendly and talented gent was around six when his granduncle, who was also a talented violinist, started teaching him to play classical piano. His tutor lived to be a hundred years old! Milton was later influenced by pop, country, folk and Konkani music. He also plays the guitar, but sticks to the keyboards when playing professionally. He also teaching little children how to sing at St Michael's School and Teddy Tots Play School at Caranzalem.
Mavrick Cardoz: Mavrick's father began teaching him the guitar when he was around eight years old. While growing up, Mavrick listened to a lot of pop, country and folk music, that all came together to influence the musician in him. He initiated the forming of Acoustic Road, along with bandmate Krishna Gidwani. When Mavrick isn't playing the guitar, he works at Kuoni Travel, a tourism company.
Krishna Gidwani: Krishna began playing music when he was four years old, but took up the guitar just four years ago. Prior to that, he played the drums. Krishna is completely committed to music, working on music of his own. He has written around eight songs of his own (including 'First Monsoon Rain', 'My heart, My Motherland'), and is currently working on more. You can check out some of his tracks at soundcloud.com/kristianbent.
These four talented musicians came together in 2013 to form the band 'The Acoustic Road'.
Now you might wonder, Mr. Cowell, why I'm asking you to check out these guys, and not any other of the many Goan bands that are out there. Well, it all comes down to soul. When 'The Acoustic Road' came together, they didn't have to go down the acoustic road. They could have chosen to go down the more popular and viable road. That would have been easier, and successful without doubt. But these guys didn't just want to play music. They wanted to play music that people would feel, music that people didn't get to listen to from other Goan bands. And so they took the acoustic road, less travelled. Mr Cowell, these guys care about their music. They're one with their music, not singers alienated from instruments like some of the 'bands' your record label SyCo Music signs. (Ahem Ahem One Direction.)
So, what songs would you hear these guys play if you were to come down to Goa to check them out? Their playlist includes renditions of Crosby & Nash, John Mayer, Woody Guthrie, Mumford & Sons, to name a few of the artists they cover. And of course, they play a couple of Krishna Gidwani's songs as well. So it's a very healthy mix they've got there. They tell me that people who've heard them perform have given them amazing feedback. Mr Cowell, I would go by this positive feedback if I were you, because music runs in the blood of Goans in pretty much the same way that criticism runs in yours.
Since I have doubtless whetted your interest in 'The Acoustic Road', Mr Cowell, and you might soon head down to Goa to give them a listen, let me tell you where you can hear them perform live. 'The Acoustic Road' have come a long way since their first live performance at Maracas, in Porvorim. You can now catch them every Saturday night at Hendrix – the barbeque and grill restaurant in Anjuna, and on certain Sundays at Soul Soufflé, Verna, where the gurgling of the nearby spring blends perfectly with the sound of 'The Acoustic Road.'
Goa looks forward to hosting your critical majesty soon.
Yours critically musically,
Aliya.