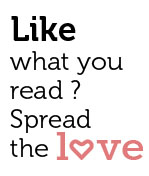 Share
 At Goa Streets
Did you know that Diwali actually falls on the darkest night of the year? The new moon night of the month of Ashwin (of the Hindu calendar), which may arrive either in October or November (of the Gregorian calendar), is considered to be the darkest night of the year by Hindus. Thus the tradition of lighting lamps on this intensely dark night.
What is Diwali?
Deepawali or Diwali is the biggest and the brightest of all Hindu festivals. It's the festival of lights that's marked by five days of celebration, which literally illumines the country with its brilliance, and dazzles all with its joy. This year Diwali falls on Wednesday, November 11. 
'Dhanteras' is the first day of the five-day Diwali Festival. The eve of Diwali is known as 'Naraka Chaturdasi', the day on which the demon 'Narakaasura' met his death. Celebrations continue until the fifth day, 'Bhai dooj' (Feast to Brothers), when women give presents to their male siblings, and the Diwali festivities end in memorable fashion. Each of the five days in the festival of Diwali is separated by a different tradition, but what remains true and constant is the celebration of life, its enjoyment and goodness!
How is it celebrated?
Diwali is traditionally marked with the illumination of small earthenware oil lamps called Diyas, made with coconut oil, ghee and wicks of cotton string. Today, they are accompanied by more lavish displays of electronic lights over buildings and extraordinary fireworks displays. Traditionally, the day of Diwali involves Lakshmi Puja – prayer, invocations and rituals for the goddess Lakshmi – and the distribution of new clothes, sweetmeats and other gifts. Crackers are ubiquitous.
The day after is given over to Govardhan Puja – worship of Lord Govardhan – which, according to legend, was performed by Lord Krishna with a group of mortals to protect them from torrential rain.