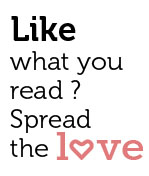 Share
3 leches sponge cake
Park Hyatt Goa Introduces Peruvian Ceviche and Pisco Cocktails at Palms
No, Ma'am! You do not need to head to Lima or Machu Picchu to get a taste of Peru.
Palms, the scenic sea front restaurant at Park Hyatt Goa Resort and Spa, is introducing to Goa one of the world's most exotic and delightfully tasting delicacies: Peruvian Ceviche.
If you think you need heat to cook, think again. Ceviche is a wonderfully light and fantastically fresh Peruvian seafood dish that is "cooked" by marinating fish (or mussels or clams or prawns or even vegetables) in lemon juice, and best washed down with a glass of Pisco Sour, Peru's signature cocktail. Along with Mexico, Peru boasts some of the most interesting food in Latin America, and being able to get it right here in Goa can only be described as a rare treat.
Palms, a sea food grills restaurant, now has a delectable Ceviche menu and a selection of refreshing cocktails containing Pisco, an entirely Peruvian type of brandy made by distilling grapes into a high-proof spirit. The highly talented Peruvian Chef Bruno Andres Santa Cruz has been in Goa to share the secret ingredients and finer nuances of the cuisine with the Chefs at Park Hyatt Goa, including Chef Abhijeet Bagwe, who, from his work with Chef Bruno, has now developed a keen understanding of this cuisine in its most authentic forms.
The Peruvian offerings are in addition to Palms' selection of tapas and grill offerings. There's no doubt that it's worth a special trip to the Park Hyatt Goa just to sample the ceviche (pronounced say-vee-chay), with its the tangy, lemony flavours featuring fish, mussels, shrimp, squid and a variety of vegetables paired with fine rings of red onion, green lettuce, yellow corn, coriander and chopped red chilli. Peru, like India, largely relies on a supply of humble ingredients that are easy to get at home but expensive and exotic anywhere else. What makes Peruvian food distinctive is not only its Spanish culinary traditions, but surprisingly also Asia's. In fact, about 5 percent of Peruvians are of Asian background and this is reflected in dishes like "lomo saltado," a stir-fry of beef and peppers with soya sauce.
Kingfish with panca chilli – Behind the scenes
The ceviche menu, combining fresh seafood from Goa with the culinary expertise of Chef Bruno, is a true personification of food – thoughtfully sourced, carefully served.
Signature dishes include the more traditional Peruvian Ceviche and Tiradito, the Raw Papaya Tiradito, Palms Hearts Ceviche, Scallops Pisco Pomegranate Seeds, Sea-Bass, Walnut Tiradito, Lobster Medallions and Choros A La Chalaca.
It's fair to say that any Peruvian food experience is incomplete without ceviche, Peru's coastal staple that is simplicity itself. Ceviche comes from a mixture of a variety of cultures that settled in Peru. Some variations of the dish include influences from Japan as well.
 Kingfish with panca chilli
Of course, the Park Hyatt Goa Peruvian extravaganza is best experienced with Pisco-based cocktails featuring a variety of twists on the Pisco Sour. For example, Leche de tigre (Tiger's Milk), which is a small quantity of lime juice marinade served as a shooter with beer or mixed with Pisco. This is also usually served as a punchy drink appetizer.
Chef Bruno is firing up a celebration of flavors served amid the serene, beachside ambience at the Palms. And the result is something extraordinary.
For more details on the menu and the Peruvian experience, contact 91 832 2721234
Mushroon with chilli and coriander Behind the scenes
Passion fruit cheese cake