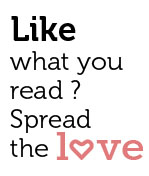 Share
This what love for fish can do to you.  Make you rise in the morning even before the sun and head for the fish market, head full of hope and empty bag in hand.
On a cool November morning, treatment instead of curling up in sleep like content tiger prawns, we tried to see what drives die-hard Goan fish-lovers to travel so far away to buy their fish.
On Saturday, the alarm clock buzzed at 4 am. At this ungodly hour, even the watchman eyed us suspiciously, as I zoomed off with our photographer on a two-wheeler, covered in layers of winter-wear.
Buying fish has rarely been such an adventure. Our target: The Margao wholesale fish market, where fish connoisseurs, restaurant owners and retail fish sellers throng every day to pick up the cheapest fish in the state, often in the dark, relying only on pen torches and deft finger pokes to spot good fish from bad ones.
The horizon had an orange glow by the time we reached Verna, hopefully bright enough for me to actually see these fish of all imaginable sizes, shapes, colours and prices.
All you have to do is take your pick from baskets full of lepo (sole fish), vagoli (sting ray or kite fish), tarli (sardines), tonki (barracuda),  tamoshi (mangrove red snapper), tarsulo (catfish) velli (milk fish), gobro (reef cod or rock fish), bada (eel), kapsali (anchovies), karchani (butterfish), mori (shark), bombil (Bombay duck), muddoshi (lady fish), peddi (Hilsa), palu (Perch), chonak (giant sea perch), surmai (seer fish), jhinga (prawns), makul (squid) , kalua (oysters) , shinani (mussels), teesri (clams) and khekda (crab).
After we neared Margao, it wasn't difficult to track the market down. We just had to sniff out our fish paradise by following the unmistakable whiff.
A right turn before the main city bus stand takes you to an open plot flooded with hundreds of feisty fisherwomen. You want to buy your fish. They are the ones you need to either humour or haggle with first, if you want a great bargain.
With rates astonishingly low, even compared to the Panjim central market, the muck on the ground and the odour from the hundreds of fish baskets, attract fish lovers with swanky cars from Porvorim and Panjim, as well as simple retail fish vendors who walk here from places like Navelim, some eight kilometres away.
Pushpa, a fish vendor who stays in Bambolim, near Panaji, says that Saturday was perhaps the wrong day to assess the real vibrancy of the market. Hindus often eat vegetarian on that day and therefore the crowd was smaller, she said. As if this human hustle and bustle wasn't crowded enough!
Sonava, another fisherwoman originally from Karnataka, was holding on tight to her basket of prawns. Her hands had intricate tattoos of Hindu gods and goddesses, her nose pierced on the right.
What I witnessed in the following moments stunned and infuriated me, driving home that the market was filled with as much intrigue as fish.
A toothless old woman was bargaining with Sonava and sneaking in extra handfuls of prawns into her bag. As Sonava shooed her away, a petite fisherwoman dressed in pink appeared at the scene.
She first admonished the old woman for buying fish from an outsider, and then tried to grab Sonava's basket of fish and empty it by the roadside. A minute later, she returned with a big burly man in a striped tee-shirt. Both of them started bullying her in Konkani and the man slapped Sonava hard on her head.
For a moment, the fisherwomen sitting nearby seemed mildly perturbed. Yet business carried on as usual, as if slapping women in public were routine.
Sonava's 17-year-old daughter, Deepa, had rushed to her mother's aid, checking to make sure her head was OK.
Sonava quickly got busy sorting out her prawns.
"Why did they beat you?" I asked, surprised at her composure.
"Because we are from Hubli (Karnataka). We have been selling fish for 18 years now, but every time he tells me I should go back and work as a porter on the railway station …"
And here is what the burly man had to say when asked why he did what he did: "Yes, I beat her. Go, call the police if you want."
For my part, I chose to buy a generous two kilos of fresh prawns from Sonava's basket. After all – pickled prawns with green chillies and garlic, and Sonava's smiling face just minutes after she nursed her bruise – is an unforgettable morning at a Goan fish market.