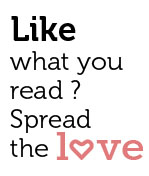 Share
Wikipedia describes 'Cavatina' as a "short song of simple character … a simple melodious air".  A bright, happy restaurant by the same name opened its doors a couple of months ago at Benaulim, near Taj Exotica.  Chef and owner Avinash Martins, who started his career with the Oberoi hotels before moving on to greener pastures overseas, has returned to his roots with his wife Tiz, also a hospitality professional.
Cavatina is done up in clean lines, cheerful lighting and a minimalistic décor.  The high ceiling, glass front and open kitchen give the restaurant a spacious and airy feel.  Paintings by Avinash and some certificates indicating his culinary lineage are the only embellishments on the walls.  A display cabinet stocks a collection of food and wine-related books.  Seeing the Larousse Gastronomique, a veritable Bible for gourmands, for the first time since I passed out of hotel school brought back a flood of memories!
The menu is a smorgasbord of all that Avinash has dabbled in during his stints at some of the finest hotels and cruises.  To call it multi-cuisine may be unfair, though. In my mind, that term refers to a voluminous menu with a 'trying-to-please-everyone' approach.  Instead, there are select jewels from different cuisines of the world – French (bouillabaisse), Spanish (paella), Japanese (yakitori), a small selection of Chinese, Italian, American, and Indian dishes and, of course, a tribute to Goan cuisine.
Among the starters, the mildly spiced breaded shrimps and the yakitori are superlative. The crab cake, though quite delicious, did not justify selection due to its miniscule portion size.  The bouillabaisse, a flavourful seafood soup from the Provencal region of France, can sometimes put the best chefs in, well, a soup.  This is why it is so rarely found on menus in India.  Chef Avinash stayed clean and dry though; his bouillabaisse hit the right notes.  The seafood was fresh, the brown broth enriched by Pernod (an absinthe flavoured liqueur) went down the throat smoothly.  The grills and the pastas are excellent, aided by the chef's eagerness to customize them to your taste.  The Spanish paella was a good choice too, although I prefer the traditional style where the rice, seafood and meats are cooked together in stock.  Here, the seafood and meats were cooked separately in a sauce and tossed in a vegetable pilaf.
A friend tried the steak which, in comparison to the high standards of the other dishes, was a letdown.  They need to change the meat supplier, and quickly!  On another visit, I was with a vegetarian colleague and realized how limited the menu options were for him.  Of course, Avinash was quick to rattle off several vegetarian suggestions which made one wonder why at least some of them were not on the menu in the first place.
The chef sends out bite-sized samplers with his compliments while you wait for your order, which we have now come to look forward to.  Each time it is a different dish, often something off the menu, always something unique and delicious.  Once, we were served a sautéed gizzard salad with a ginger dressing.  My friend's daughter, prone to crinkling her nose in disgust at the most innocuous of foods, wolfed it down and asked for more.  Now, anyone who can make a fussy seven-year old eat gizzard wins my approval!
The beverage menu is standard with the usual suspects. On a positive note, they have applied for an imported liquor license and will soon be serving international wines.  The menu also features a selection of Indian and Western desserts to end your culinary journey on a sweet note.
Cavatina has a friendly team of wait staff, although some are a little green behind the ears.  Fortunately, Avinash and Tiz (despite her baby bump) are everywhere, shepherding the staff, talking to guests, making recommendations and warming up to the kids all at once.  Leave it to them to plan your meal and you won't be disappointed.
A meal for two, without liquor, will set you back by around fifteen hundred rupees.  This is great value for money, though, considering you get an international dining experience right from the ambience, the crockery, the cutlery to the preparation, plating and service standards.
While Chef Avinash is a 'Goenkar' to the hilt, he has mastered his trade abroad and appears most at ease with the international side of the menu.  The Indian and Goan sections may have been added owing to market expectations or perhaps on the insistence of the support team.  So stick to the world cuisines and you are unlikely to be disappointed.  Choose Indian or Goan only if you spot his mother in the kitchen!