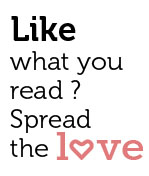 Share
So much of Western modern music, medical be it rock, country, jazz, rock and roll, metal, R&B, hip hop or rap, has been directly or indirectly developed from the blues. Blues music is little over 100 years old, but has had a huge impact on music all over the world.
It can be traced to the early 1900s, when the African Americans from the southern region of the US would sit out on their porches after work, and belt out the 1-4-5 chord progression on their guitars, day after day, for years and years. This music was both an expression of their pain, as well as a way to heal it. In the times when this blues music began, there was a lot of 'blues' to heal. So, when the man suffered, the blues bloomed.
And so it is today. If you are feeling blue when you make your music, you are engaging in the blues.
To understand the blues music better in Goa, I conversed with three of its most active and famed blues artists: Elvis Lobo, Cliff de Souza and Shane Ballentine. Let's hear what each has to say.
Elvis Lobo
"The blues really began for me after listening to Jimi Hendrix, when I was 20," said  Lobo, Goa's guitar hero, talking about his blues influences. He has been playing for almost 20 years now, with a journey through urban junctions like Delhi and Mumbai, where he has lived and played extensively.
"I play all kinds of music right from Indian to fusion to gypsy," he adds. "But the blues is the mother of them all." He says the blues is all about expression, and that is something he passionately seeks in his music. His guitar work is very blues inspired, but you can also hear fusion and Indian influences.
He has toured all over Europe to places like Ibiza, Holland and Portugal and played to crowds of over 50,000, but still claims that he enjoys playing in his home state the most. He says the 'weather and the easy going vibe' is what he enjoys here, as opposed to the urban culture he experienced in Europe.
Elvis has also played in Russia where he visits every year and plays with the Russian band Goatika. He has come to build a strong reputation not just among musicians but also among the local crowd. Elvis is also ready to release his first album, where he collaborates with friends, as early as next month.
Cliff de Souza
Cliff is another blues musician to emerge from Goa. His unusual rhythmic guitar playing will catch your attention immediately. His approach to songs is never the same as the original, something a good musician always does. He exclusively plays an acoustic guitar, quite a few times accompanied by other musicians on an electric or acoustic guitar. He states his musical influences are Bob Dylan, Stevie Ray Vaughan and John Martyn, to name a few.
Of the blues music he says it's the form of music he instantly connects with. He has been playing for the last 30 years. He started at the age of 12, playing his guitar at every place he got a chance, right from funerals to birthday parties. And as time passed, he started playing in better gigs and gradually made a name for himself.
He is one of a handful of musicians who actively pursue blues music in Goa.
Shane Ballentine
Shane, from Parra, is another musician who can be spotted playing in the blues circuit almost every other night. Primarily a guitar player, his style is very smooth and melodic.
"I never planned on being a musician, it just happened," he says.
Starting in his early teens with the guitar, Shane jokes about how he played the guitar until the whole village woke up.
"I listen to all kinds of music," he muses. "I think that makes you a better blues musician too. After listening to different types of music, when you come back to the blues you have a different and fresh approach to it."
 A really good example of this can be Derek Trucks, an amazing blues guitarist who is also heavily influenced by eastern forms of music. Shane lists him along with blues greats such as Eric Clapton, Jimi Hendrix, Albert King and B B King as his blues influences, and artists like Ravi Shankar, Amjad Ali Khan, and Ali Akbar Khan as his influences from Eastern music. Shane also features in the album by Elvis Lobo.
The above mentioned musicians can be seen regularly performing together or individually, in places like the Saturday Night Market, Cafe Looda and Sea Rock, and it is highly recommended that you check them out at least once.
Musically, the blues can't be defined with a set of rules and regulations. There might be a few universally accepted guidelines or starting points, but there are no textbook rules that can define it. The intention and expression is everything. This intention is what has kept the blues alive all these years, and has been passed down to newer generations of musicians.
It is also the common thread between other forms of music like jazz, hip hop, punk and blues rock.
This intention was what was passed from Muddy Waters to Jimi Hendrix, and in the same way passed from John Lennon to Kurt Cobain. And now on to Jack White. It's not difficult to understand. It can be argued that any raw, pure expression of emotion in music is the blues.
The Sex Pistols are no less bluesy than Eric Clapton, and so are Nirvana, The White Stripes, Muddy Waters and Howling Wolf.
Before the Second World War, the main instrument of choice was the acoustic guitar. Using a glass or steel slide was also made popular at this time.
The classic continuous weeping tone that you hear in many movie soundtracks, jingles and songs, is all from the use of the slide. Once you are aware of it, it is hard not to recognise it again. During the pre war years, musicians like Robert Johnson and Son House were known for their distinctive sounds. This was the blues in its most original and raw form.
Then came the electric guitar, and with it, one of the most important transitions for the blues. It changed modern music forever. The electric guitar was pioneered by the likes of Muddy Waters, B B King, Buddy Guy and Chuck Berry, some of the most important musicians of the blues. Everything that came after, like the Beatles, Rolling Stones, Led Zeppelin, The Who, The Doors…you name it, and it came from here.
For a visual and audio sampling of Goan blues, log on to www.goastreets.in
/
/
/