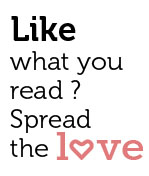 Share
There are more ways to slashing travel expenses than haggling with the cab driver!
If you've got a vacation on your mind, discount don't wait until the holidays are upon you to decide what to do. There's more than one way to crack a good travel deal, and knowing the hacks can keep your pockets fuller for all those things you want to splurge on.
Go incognito
You know the little option that says 'Use Incognito Window' or 'Start Private Browsing'? That's not just for those times you're mucking around on suspicious websites. Many international airline websites save browsing information and smack you in the face with a fake price hike when you log back in another day to scare you into buying immediately. Using incognito windows or private browsing lets you circumvent those sneaks and buy tickets at the original price.
Plan ahead
This is true for airline tickets as well as hotels. Sign up for email alerts with your preferred airlines and hotels to give you an idea of sales periods and book when prices are at their lowest. But if you're one of those who only travel when everyone else does, the earlier you book the better. The golden rule, however, is to price compare on websites such as Skyscanner and Kayak before making the final booking.
Don't bother with stars
With five-star hotels, you're mostly paying for the name. It's hardly possible to use the swimming pool, gym, half a dozen restaurants and spa in the same spot over a period of seven days, and still fully experience a new destination. So if you want a cheaper deal with the same quality, go for smaller boutique hotels. Even if they don't have as many amenities, they offer comfort, more intimacy and more opportunity to get out and explore. If you still want the five-star deal, call the hotel directly. They might offer you a cheaper rate based on traffic.
Avoid hotels
Better still, stay away from hotels. Cabins, bed and breakfasts, homestays, farmhouses and vacation rentals are cheaper and have more character. If travelling in groups of four or more, vacation rentals or service apartments drastically reduce expenses on what is simply a place to sleep for the night. Monasteries and convents are cheap, clean options, but travellers will have to avoid being loud and late night partying is not a smart idea if they have curfews. If trusting is what you are, try mooching off someone's hospitality through websites like Couchsurfing, Hospitality Club, Staydu or Global Freeloaders.
Free WiFi
Yes, we know it's important to keep shoving your travel pictures in your friends' faces – apparently that's why Facebook and Instagram exist! But how about spending a little less on that Matrix card and piggy backing on someone else? The easiest would be to stop at a chain restaurant or coffee shop, buy the cheapest thing on the menu to get the password and use their free WiFi. But apps like WeFi and WiFi Finder show you available free WiFi spots, some even offline. Using 4sqwifi connected to your Foursquare app, you can source passwords from previous users without even going into the café. Just make sure you're inconspicuously leaning against the wall outside and not shouting it in the street.
Ditch the tour bus
Tours are designed with your money in mind. It's convenient to be dropped off outside the museum you are dying to see, but most programmes incorporate many places you couldn't be bothered with spending time (and money) at. With a little research before you leave, you can pick fewer places that you're really interested in. It will also give you a chance to ride local transport. Many cities offer day or week passes, and Google maps helps you figure out how the transport system works. If slumming it with the locals during rush hour isn't your thing, rent a bike or car. Don't miss any of the tour guide information by doing some of your own research, or checking for free walking tours and free audio tours before you leave.
Travel off season and off route
Just like Goa isn't only about 'season time' from October to March, all places have a quieter, more local, charm when the tourists stay away. Travelling during low season offers the best deals on food, travel and stay. Overseas flights are generally cheapest on Tuesdays, Wednesdays and Saturdays and most expensive on Sundays. The best time to buy tickets is reported to be Tuesdays and Wednesdays. Booking tickets to nearby cities or airports instead of the more popular ones is another great way to skimp on expenses.
Food finances
Let's face it. A lot of our travel budget goes on food. The first rule of getting the best deals is to avoid the deals. Go to where the locals eat, which will be inexpensive, unpretentious fare, but generally hygienic and delicious. It could be a food cart, a hole in the wall or a booking on websites like With Locals and BonAppetour. If you're looking for a fancy meal at a renowned restaurant or hotel, try reserving a spot during weekdays and searching for coupons on websites like Groupon. If you can make a mention of a celebration during the reservation, you just might get free dessert! Many pubs also offer deals during the week and for lunch, which is often cheaper than dinner. Happy hours are your friend and room service your sworn enemy. Hitting up student locales also ensures cheap, tasty food (and drink!) or if you're staying in an accommodation with a kitchen, cook up some grub yourself.
Wherever you go and whatever you do, always read the fine print before you make a booking. Look for cancellation fees, extra charges and freebies, but don't let it turn your vacation into a frenzied haze of penny pinching and haggling. Travel wise, travel safe and when you're ready to go, leave no footprints but the loose change from your pocket in the hands of the nearest homeless person.