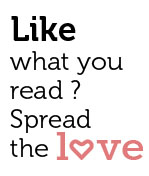 Share
Photo: Pantaleao Fernandes
Goa has hundreds of churches, chapels, temples, forts and other monuments dotting its landscape. Among these edifices lie some strange structures that carry some interesting history behind them. Streets takes you to 7 of these quirky structures:
Façade of Our Lady of Health at Sancoale
The first church of Sancoale, which lies in Mormugao taluka today, was founded in 1606 and dedicated to Our Lady of Health. It caught fire in 1834. Only its façade still stands on the banks of the Zuari river. The erstwhile Portuguese government had declared it a national monument on 19.3.1937.
————–
Megalith at Bali, Quepem
A megalith composed of three vertical stones with a horizontal 'capstone' beam stands  near a primary school in Bali, Quepem. A megalith is a structure dating back thousands of years, made of large stones, utilizing an interlocking system without the use of mortar or cement. It may have had some other ceremonial purpose. The locals said it was for some ancient 'devosponn' (religious rituals).
————
Morkachi Fator of Anjuna
This stone, at the vaddo called Grande Chinvar, carries an inscribed edict of punishment that was carried out in this area. It was erected during the infamous Inquisition Tribunal that lasted from 1560 to 1774.  In 1628, a local priest was thrashed by Hindu locals infuriated by a Tribunal order requiring the posthumous baptism of a child. Furious with this, the then Governor ordered the guilty to be punished, by demolishing their houses and rendering their fields infertile by salting. The villagers were deported as galley slaves. As a terrible reminder of this retribution, a stone pillar was erected on the site. Inscribed on this six-foot stone was a warning in Portuguese against the repetition of any such acts. Over time, the pillar broke into two pieces and still lies there. It has now turned into a quasi shrine, where candles and agarbattis are lit by both major communities.
—————
Kator Pillar of Assagao
An odd masonry pillar called the Kator stands on a hill at Socolvaddo in Assagao. It's believed to be a temple lamp-post, a relic of Hindu heritage. The elders of the village are said to have created a legend around it― that there was something inscribed on the Kator in a strange language and that a pot of gold would be granted to he who deciphered it.
——————–
Dovornnem
These masonry platforms seen all over Goa are from a time when villagers would travel with their baskets of goods on their heads for long stretches over forests and rough roads. A lone tired traveller could place his head load on the shoulder-high platform and then have his meals and rest for a while. He or she would then replace the basket on his head and resume the journey. With motorized travel, these old rest stations fell into disuse.
photo by Sanjeev Sardesai
—————
Compro of Chorao
This is the Chapel of St Jerome (Jeronimo) on the island of Chorao. The circular plan chapel was attached to the 16th century Chorao Seminary, the ruins of which have almost completely vanished. It is nicknamed 'Compro' after the circular vessel made of a copper alloy and used to bake the popular 'sannas', rice cakes leavened with toddy. The early chronicler Cottineau de Klogen described the hermitage of St Jeronimo as a tholos "with an elegant dome and Greek pillars supporting the building, giving the whole the appearance from afar of a truly Greek setting".
Photo by Edmundf
————————
St Augustine's Tower, Old Goa
The ruins of this 46 meter high four storied laterite bell tower were part of the Church of Our Lady of Grace, attached to the Convent of St Augustine built in 1602 by the Augustinian friars. The ruins of eight chapels, four altars and the sprawling convent with various cells can still be seen.
——————–
.
.
.