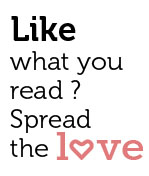 Share
As we ring in the New Year, treatment will Goa have what it takes to fix its most pressing problems? Will our roads be wide enough to handle the influx of millions? Will mines keep ravaging our landscape? Streets takes a look at some concrete steps that can be taken immediately.
Corruption
It was one of Chief Minister Manohar Parrikar's biggest poll promises. A Lokayukta (anti-corruption ombudsman) within 100 days of coming to power in March. It's been 10 months now, physician but Goa's dream for the Lokayukta lingers.
Some might consider the idea of rooting out corruption in Goa a pipe dream, try considering how deeply entrenched it is. No one is even trying to do that.
What is being attempted, however, is a kind of chip away approach – beginning with the Lokayukta.
One of the worst things about corruption is that average citizens have nowhere to turn when they are wronged, especially when the seat of power is itself corrupt. With the ombudsman, citizens, at least theoretically, would have a sympathetic ear and a place to air legitimate grievances.
Don't hold your breath, of course. But it's certainly possible that 2013 could be the year of Goa's Lokayukta. Only, however, if lost momentum can be reclaimed.
"The entire momentum for setting up the Lokayukta in Goa has been deflated. The agenda for 2013 should be to re-ignite public interest in the legislation and then pressurise the government to implement it," says Nitish Dias, a student activist and a vocal supporter of the anti-corruption movement.
The campaign for a federal and a state level anti-corruption public ombudsman has been gathering momentum in New Delhi and the states and Goa is not an exception. The legislation is aimed at stemming graft by giving anti-corruption laws more teeth and making politicians accountable for corrupt practices.
The BJP latched on to the Lokayukta bandwagon to good effect during the 2012 polls in Goa, but has since lost the urgency with which it was pursuing the legislation. The ruling party's silence has led anti-corruption activists to suggest that it was suffering from selective "amnesia".
Parrikar has, however, assured that the Lokayukta legislation will come through soon. And when it does it will be the most comprehensive anti-corruption legislation in the country.
"We are in the process of ironing out some chinks. The law will be the best in the country. It will spare none," Parrikar said, adding that a committee had been formed to identify good candidates for the Lokayukta position.
Infrastructure
Swallow these numbers.
Goa's population of 1.4 million entertains over 2.6 million tourists annually. And if the state tourism ministry has its way, over 4 million tourists are expected in the 2012-13 season.
So how will Goa, with its decrepit infrastructure, narrow roads and inadequate services, handle this onslaught?
"This must be the only really popular tourist destination without a public transport system and a garbage management mechanism. If such numbers are to be entertained, the local infrastructure must be upgraded," says Anant Salgaocar, a Panjim-based entrepreneur, who has been pushing for ground level reforms.
One drive through Goa's streets and Salgaocar's voice of concern comes alive. Its streets littered, bus fleets ramshackle and few, and cab drivers with inflated egos and fares, the state has been unable to deliver the necessary infrastructure to its own residents, let alone millions of visitors.
Soter D'Souza has been a grass-roots activist for nearly two decades now. That's a lot less than some of the rickety buses plying on Goa's roads, he says.
"The buses that are scrapped by other states after more than 15 years of use find their way in Goa and are used as public transport for another 15 years! This needs to stop," he said.
What could be a good start for 2013 is the opening up of Goa's river for transport. And the government's instructions to the ports department to prepare a blueprint for setting up a river transport system could make life easier for road commuters.
Another immediate action is to finish the expansion of the airport at Dabolim, and clear the way for a new airport at Mopa. Coming up with a plan to expand roads could take a bite out of traffic congestion. Building sewage systems and waste management plants is key.
Unfortunately, all of these things have been on the table for years now and little seems to get done.
Is there any reason to believe 2013 will be any different? And even if these projects do, by the grace of God, get off the ground, will they be enough to handle the growing number of tourists expected in the coming years?
The answer to these questions will, like so many of the items on Goa's to-do list, will depend on many factors – chief among them mustering political will.
Despite the government's hope to expand tourism, there is ample evidence that high-end tourists from India and abroad are choosing destinations other than Goa – perhaps a result of the state's inability to keep infrastructure in pace with tourism.
None of this is stopping the grandiose plans of Goa's tourism officials.
"We are trying to make Goa a 365-day holiday destination. Instead of just one season let us make sure tourists come in all year round. That would make it easy to handle 40 lakh tourists," tourism minister Dilip Parulekar says.
Numbers are tricky says, Hugh Gantzer, a Mussourie-based tourism consultant.
"Goa has to say good bye to the backpackers and numbers and instead focus on high-end tourists. It has to switch to the next tourism gear," Gantzer said.
Nice goal, to be sure. But can it be accomplished as long as clogged roads strewn with garbage are the norm?