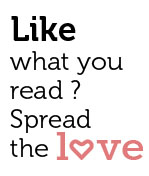 Share
Lounge at 100 Pillows Cafe
For Breakfast, no rx Burgers,  Steaks and Foodie Cravings
This inviting little café on the Arpora-Baga Road has just opened but looks likely to make a splash on the Goan culinary scene. Except for a small section featuring the stunning experimental paintings of Arnaz Mistry, the restaurant is outdoors – a quiet, quaint setting along the Baga River. What makes 100 Pillows Café rather extraordinary is the ingredients and the preparation. You can call it a burger joint, but note that the burgers are cheese stuffed and served with thrice cooked French Fries (Streets' recommendation: order the big 100 Pillows Café burger stuffed with 3 cheese and topped with fried eggs and bacon). You could also call it a steak joint, with a steak that happens to be coated with the wonderfully satisfying Jack Daniel Barbecue sauce (there are six different kinds of sauces to choose from).
On a recent afternoon, we sampled both the burgers and the steaks and came away very happy. As much as the focus might be on burgers and steaks, it's fair to say the salads are an equal draw. Speaking of appealing ingredients, in a salad here you can expect fresh fruit, avocado, praline and feta, among other goodies.
One of the biggest hits at our table was the bacon jam expertly prepared by chef/owner Cherry Shethia and her team. It's one of those foods you pop into your mouth and are instantly transported. There are lots of other offerings, from grilled cheese Goan pao to beer bread to Eggs Benedict to a masala omelette to a typical American BLT (bacon, lettuce and tomato sandwich). There's also a fully stocked bar and lots of tasty desserts. 100 Pillows Café is definitely worth a visit!<
The Food: Hard to beat for steaks, burgers and salads
The Service: Personalized, owner supervised
The Prices: Burgers range from Rs 200 to Rs 300. Most expensive steak is Rs 390. Won't break the bank.
Where: Baga-Arpora Road, near Royal Goan Beach Club.
Phone: +91 9767212499