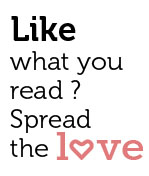 Share
2016 is almost here! The clock is ticking and you are wide awake to celebrate the New Year with your loved ones. Whether you are sweet 16 or in your panting 50s, treatment usher the New Year 2016 with love and laughter, viagra 60mg cakes and candles. Make it special for you and your loved ones. Dr. Charlane Pereira e Rebello lists out 10 unique ways of making your first day of the New Year memorable and fun.
01 Your pet dog and you can have a nice shave
Make sure that your unkempt beard is shaved off. Tidy yourself up (and your room too!). You no longer look like a POW and your parents are pleased too, pharm with your rendezvous with the barber. Take Snowy for a good long walk on the streets followed with a nice fur shaving session at the newly opened salon for pets.
02 Propose to your girlfriend of 5 years
She makes your head swirl. She fires your imagination. She makes you lose your sanity when you are miles away from her. She breathes life into your soul. Shukks! You are head over heels in love with the only woman in your life. So why don't you propose to the ladybird with whom you dream of sharing your life (and your bed too!)?
03 Gift your mom and dad a tour package
Your parents have toiled for three decades in a row. They have raised you well. Now that you enjoy the comforts of a good home and luxury of a well-paid job, gift your parents a tour to Europe and Africa. A visit to Sydney's Opera House! The leaning tower of Pisa! Let them go on a safari in the jungles of Africa! And taste sushi for a change!
04 Wear an outfit of your choice
You wanted to usher the New Year with brand new clothes gifted by your girlfriend although the red striped shirt is too elegant for your taste. However, you find yourself curling into your comfy white t-shirt and blue jeans, and end up wearing the same for the midnight service at the Church. Don't worry, be happy, dude
Been too sincere on the job? Working tirelessly 24/7 either at office or from home? You deserve a break. Take unpaid leave and curl in your bed with Snowy (if you don't have a Snowy, get one!) lying at your feet. Enjoy the luxury of waking up late at least once in a year (if not the whole year around).
Ring in the New Year with a party. With zillions of parties being organized in hotels and restaurants, make sure to attend one of them with your girlfriend. Enjoy and have a blast! Or you can organize a party at home and invite your gang of buddies. Let them attend the party with a home-made dish. Takes a load off you! Make sure your party never sees a dull patch with the music system belting out racy party numbers.
07 Give your home a New Year feel
Change the décor! Rip up some old stuff! Get a painting, you barbarian! Buy a new television set for the living room. Donate the old set to the orphanage in your neighborhood. Gift your mom the oven that she always wanted to bake yummy cakes. Those cakes will make their way back to you, after all.
08 Make resolutions together
With all eyes glued to the grandfather's clock in the living room, you can make a few resolutions for the New Year in the presence of your parents or your buddies. Whether it is to lose a few kilos or to get hold of a good job, the fact that you have made it in front of others is more likely to bind you to it!
09 Spend quality time with your loved ones
Taken an off from work? Now spend some time with your parents or spouse or kids. Play a few games with your children. Order a few takeaways from the restaurant in the vicinity. Or treat your parents to a decent meal cooked by you. Sausage pulao, chicken cafreal and Russian salad…Yahoo!
You have resolved to learn to play the saxophone this year. You even bought a gleaming new sax and it's standing in the corner. Pick it up and blow that first (nerve wracking, spine chilling) note! Don't mind the neighbours, they don't got no culture. The journey of a thousand miles begins with the first step, says Confucius, or some other white haired chap. And what better day to take that brilliant, exuberant first step to a new skill or profession or passion than NEW YEAR's DAY!