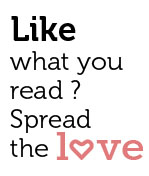 Share
What does it feel like to be the master of one of the finest kitchens in Goa? Challenging and invigorating at the same time, mind the work is hard but entirely rewarding. Let's hear it straight from Anupam Gulati, the recently appointed Executive Chef at the Goa Marriott Resort and Spa, who sat down with me for a frank discussion.
SG: How has the experience with serving Marriott been so far?
AG: Well to be very honest it's not easy to adjust in a new set up when you were born and brought up in a different one … But I guess life is all about change and change is good. So far it is indeed one of the best times of my life,
SG: If you weren't a chef, what would you have been?
AG: I love bikes and I am sure I would have been very close to them, could be a tattooed biker.
SG: What or who has been your inspiration for making your way to become a chef?
AG: My early lessons on food and cooking were inspired from my parents. My father is a foodie he would take us places and expose us to different cuisines and eateries, and my mother …she is the best.
SG: What are your thoughts about street food? Where in India is the best street food?
AG: I love eating in Dhabas Shacks and Thelas as I believe that you get a pure unadulterated form of food there … I miss chana bhatura of Delhi and galouti kebabs of Lucknow. Delhi lives up to the scene and is on top of my list. This could be because of its cosmopolitan nature, and I miss the hustle bustle of it, those weekly markets and all. And on the other hand, Lucknow because of its Nawabi Andaaz.  And of course Goa… rawa fried fish, balchao and ras omelette can't be ignored either.
SG: Which cuisine do you love cooking the most? Other than that, which cuisine are you a fan of anyway?
AG: I have always been a fan of Indian food irrespective of the state. I enjoy it from my heart, though I would love to hone my skills in Japanese.
SG: When you look back to the 14 years of experience with Oberoi Hotels all across the country, did you ever picture yourself in Goa? How is the Goan air treating you anyway?
AG: I had always been a fan of the place, the food, the Portugal influence, the stories and many more. All so interesting and colorful, but unfortunately couldn't get a chance earlier … And yes, now I am here and enjoying every breath of it.
SG: Are there any tips that you might want to share with our readers who might want to pursue cooking as a profession?
AG:  Learn the basics and learn from anybody and every body. Attitude and work ethics are very important. Never think that you have learnt it all … There is no age or designation for learning. Never bother about what you are paid.  Do a good job and money will follow.