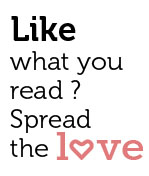 Share
Perhaps the invisible hand of God has begun strumming a guitar somewhere in some corner of this tropical paradise. Because amidst all the cacophony and din of nightlife in Goa, price sweet strains of gospel music played by dedicated gospel bands are slowly beginning to be heard.
Five years ago, ask the band Faith edged out several other well-known contemporary bands to come third at the 'Battle of the Bands', shop an annual competition which promotes the culture of live band music in Goa.
Faith's musicians played what they always play … gospel music. That, according to Faith's lead guitarist Errol Pereira Andrade, was the first step for Goa's gospel bands toward gaining mainstream popularity. "For sure, it's heartening to see secular Goan audiences start to accept gospel music," he says, adding that gospel music has the potential to carve its own niche on Goa's music canvas.
Even hard-core fans of rock have begun to appreciate it, evident from the rousing response Faith got during their gig in the Independence Day rock concert held in Goa in 2009. Goa's lively music scene has generally been associated with wild, acid-laced trance parties in the coastal belt, a growing interest in Jazz, Hindu devotional music like bhajans and the thumping beats of electronic dance music.
But with a Roman Catholic population of nearly 3.64 lakh (364,000) the emergence of gospel bands and gospel music is an idea which was perhaps waiting to happen. Many musicians playing in Goan gospel bands credit Alphie Silveira, a Christian revivalist, for helping gospel music catalyse from an idea with immense potential to a reality.
Alphie has been successfully organising 'Sing to the King' concerts annually since 2009, where several contemporary bands regularly participate. "I managed to convince them that they owe their success to their musical talent, which in turn comes from God," Silveira explains, adding that the "sense of debt to God" is a pitch which Goan musicians responded well to.
According to Cassius Fernandes, who plays for Crosswinds, also a gospel band, Aplhie was the flint which sparked the fire of love for gospel songs in local Catholic musicians. "He made the difference. He made us participate in 'Sing to the King' concerts which introduced gospel music to us," he says.
In 2006, Alphie introduced the first gospel music performance, Praise Adonai (the Hebrew word for God), in Panaji. The success of this brand of music echoed and eleven other concerts followed. And then one fine morning two years later, the Catholic Church in Goa, a spiritual overseer of over 26 per cent of Goa's population, woke up to the charms of gospel band music.
Sensing potential in gospel band music as a means of popularising Catholicism, the "Charismatic Renewal" movement, a global Church-run initiative aimed at engaging the flock, commissioned Alphie to spearhead the music ministry.
Gospel music lets other genres including hard-rock, pop and hip-hop diffuse into it, but the lyrics are essentially picked from the scriptures. There have been times when older clergymen have expressed dislike for the 'loudness' of the genre, and no gospel music events can take place in Goa without approval from the archbishop.
"This is not the kind of music that would inspire me to think about peace and prayer," was what an irate elderly priest once said to Gavin Carvalho, Faith's bass guitarist, after a performance at one of Goa's parishes. On the other hand, Jonathan Rodrigues from Utorda, a coastal village in South Goa, is a music aficionado who walked out a satisfied soul from a 'Sing to the King' concert.
Jonathan loves any song with good lyrics and a catchy beat and the contemporary melodies of Goan gospel band music fit the bill perfectly. Jonathan told Streets that at the couple of gospel concerts he attended, the young as well as the old just let go and danced to some "good music". But Jonathan isn't fully on board with the movement or its motives.
"… it shouldn't be used as a pulpit to preach and evangelise audiences. It makes some people feel excluded. When it's argued that trance and rock concerts are satanic, the feeling is mutual on the other side of the fence," argues Jonathan, once a Jesuit himself, explaining that those uninterested in religion could be as turned off as the religious hearing wild rock.
If gospel music focuses on spirituality rather than on religion "millions more will tune in," he believes.
Nevertheless, the number of gospel music bands in Goa has been steadily rising over the last few years, as if God were on their side.
In addition to Faith, Goa now has at least three other regular gospel bands – First Aid, All 4 Jesus and Shepherd's Voice. Another band, Crosswinds, isn't an independent entity, but a set of individual musicians who practice and perform together only during gospel music events and concerts.
Faith's lead vocalist, Vanessa Menezes, a twenty-something and the band's youngest member, gave Streets a measure of gospel music's popularity in Goa. She said Journey, the first of Faith's two albums, sold over 2,500 copies, a healthy number to have on a music album sales-sheet in Goa's small market for original music.