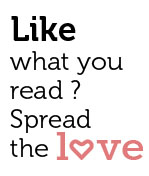 Share
If you think vegetarians have a tough time navigating through the streets of Goa, where prawns twitch their antennas in salute and crabs click their claws to grab your attention at every corner, spare a thought for the Jains, who also love to holiday in Goa.
The four million-strong community takes the notion of rigid vegetarianism several notches higher. Potato, a godsend for millions of vegetarians in India, simply doesn't cut ice with them. Neither does honey, which some orthodox Jains regard as bee's excrement.
When it comes to Jains and their culinary preferences, we must remember that all that glitters is not gold. Hence pure vegetarian food isn't necessarily 'pure' food for the Jains, a community of strict adherents largely settled in Gujarat, Rajasthan,  Maharashtra, Uttar Pradesh and Karnataka, among other states.
Started by the Vardhamana Mahavira (circa 500 B.C.), the Jain religion has a highly complex code for edible veggies, which changes from season to season and from one auspicious date to the other. For starters, staunch Jains do not eat anything that grows underground, like potato, onion, garlic, carrot, radish and brinjal. Cabbage is never eaten in the monsoons because of the germs it has the potential to carry within the folds of its leaves. Honey is avoided because some
Jains construe it as bees' excrement. Also proscribed at specific seasons of the year are all green leafy vegetables, cauliflower and mangoes. These extraordinary dietary curbs do not prevent the Jains from travelling, however. On a stuffy September afternoon at a little-past 3, a Jain family of about two dozen – a mix of couples with toddlers, honeymooners and grandparents – stream into the air-conditioned upper-floor section of Kamat, a pure veg restaurant in Panjim.
Kamat is one of the most popular pure and chaste vegetarian restaurants in Goa, but that's no relief for these Jains. "Please bring a Jain pau-bhaji as soon as possible," orders a woman, as she tries to calm her tantrum-throwing child. But her face drops after the waiter, perhaps used to such requests, tells her that the basic sauces required for different dishes include onion and garlic. He also rules out cooking Jain food separately for them.
Eventually, after some grumbling and arguments, the more orthodox in the group settle for idlis, plain uttapas and plain dosas (of course without the chutney because it has garlic) while fence-sitting Jains hop off the high bar, if only for a few minutes, and order anything which is quickly available.
Vijay Mandaviya and his wife Jayashree, who have been running a pure-veg restaurant called Navrang on Atmaram Borkar road in Panjim for the past 12 years, have an anecdote to share. He says a friend decided to visit Goa, his first trip outside his hometown Mumbai in a decade, only after Vijay assured him that his restaurant staff would fully accommodate Jain needs.
"He follows every single rule in the book and does not eat anything after the sunset. It is difficult for such believers to travel as good vegetarian restaurants, more so the Jain ones, are hard to come by," Vijay says.
According to Rupal Mehta, a devout Jain, the rationale behind this food code lies in the religion's ideology of non-violence and renunciation. "Anything that grows underground supports the entire plant and when you pull that tuber out, you are basically killing the entire plant and terminating the cycle of procreation," says Rupal Mehta. Rupal and her husband have finished a nine-day fast during which they consumed only boiled water.
Kaushik, a supervisor at Bhojan, a vegetarian restaurant in Panjim, calls Jain tourists "very fussy." His gentle smile and shrug of shoulders indicates he is not complaining. "We know what Jain food is. Basically, anything that grows underground. And if they ask us not to use any other vegetable, we cook accordingly. We also use different vessels and frying pans. We know our work, but they still want to be sure," says Kaushik, who has worked in the hospitality industry for 30 years.
But in the land of fish curry and rice, fried prawns, roast beef and sausages, there are very few culinary oases looking out for the Jain traveller.  Explains Vijay of Navrang: "Gujarati tourists, especially Jains, have to wander around a lot to find a pure-veg restaurant. I feel good to see the relief in their eyes when they find the kind of food they want."