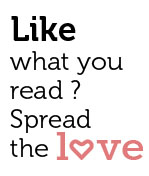 Share
The wedding reception has been on for an hour. The bride and groom are ritually milling with the crowd. The open bar has been raided and the buffet spread is about to be stampeded, when someone with a guitar launches into a country song.
Moments after the guitar set, the musician burns one hand on a keyboard, raising a harmonica to his lips with the other. And then minutes later, like the multi-functional Hindu mythological gods of trinity, Brahma, Vishnu and Mahesh, the musician switches track for the third time. This time he plays a bongo, getting the crowd swinging with his addictive percussion beat.
Welcome to the world of the one-man band in Goa. A world where being a jack of all musical trades is the big attraction. And if there was ever a quintessential jack of all trades, it would have to be Melvyn Fernandes, a 30s-something from Old Goa.
Once a policeman pounding the city pavement with a baton, Melvyn gave that up some years back for a career in music. Now, he not only sings in eight different languages, he also specialises in ballroom, country and local Goan music. That more or less sums up a workday in the life of a one-man band.
"I started out as a one-man band in 1996-97. Earlier, it was hotels that I used to play for, but now most of my engagements are for private parties," Melvyn says.
If you want to know how a one man band player multi-tasks, pick up a DVD of Manmohan Desai's 1977 blockbuster 'Amar Akbar Anthony', starring Amitabh Bachchan, Vinod Khanna and Rishi Kapoor.
Khanna's character, Amar, is perhaps the best representation of a Goan one-man band in popular Indian culture. Amar, a cop, imitates a Goan one-man band artist by playing the flute, cymbals and drums (apart from singing of course) all in one go at a party, as the film nears its climax.
Like Melvyn, Joe Fernandes, too, hunts solo gigs, because he sometimes finds getting along with other band members irksome. "Being solo I can always perform with new gadgets and also be up to the mark with the crowd. And you don't have to share the spoils and fame with other band members," he says.
Even so, he says the high point of his career was playing with the international pop group the Vengaboys in 2004, when they toured India. "I not only got a chance to travel many cities in India but also portray my talent on a larger platform," he says.
Sigmund D'Souza, a singer-musician who jams up regularly with friends, says that when he started off in the early eighties, playing as a one-man band was the only option for him.
"It was meant for me to perform solo. As I was working during the day I had no time at all to practise with any other band groups. So it was just me by myself later after work," said D'Souza. He recalls that back in those days, the great Goan musician Remo used to make audiences go crazy with just an acoustic guitar and his voice.
In his heyday as a one-man band, Sigmund played a guitar, harmonica and a flute, apart from crooning. He does all that now, too, only in the company of other musicians in a band.
There are some two dozen one-man band artists in Goa, most of whom are hired by restaurants patronised by Goan clients, who appreciate this genre of live performance.
"A DJ has a more universal appeal. These days young DJs carry every kind of music in their kitty, so the kind of crowd they cater to does not matter. But one-man bands are essentially popular with the local crowd, because they can break into Konkani songs or even serenade special guests as and when required," said Henry Fernandes, who arranges musicians in several coastal venues in the south Goa tourist belt.
So what else separates a DJ from a one-man band? Melvyn has an answer: "Unlike a DJ, we offer live vocals.  A single voice with a melodious tune is much appreciated at social gatherings or private parties," he says.
Of course the rules are different for headbangers, who just dial up a DJ.