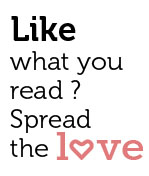 Share
Dribbling past dazed opponents or leaping like dolphins between goalposts amidst thunderous applause used to be all in a day's work. But what is life after football like for Goa's home-grown Peles and Maradonas when they grow too old to play? In many cases, mind not easy.
Goa's twin soccer greats Bruno Coutinho and Brahmanand Sancoalcar, both international footballers, salvaged a career in sports administration after retirement. Goa's Fisheries Minister Avertano Furtado is himself a former professional goalkeeper. Below, Streets' Ashley do Rosario tracks down some soccer greats who after lighting up football stadiums game after game have slowly slipped out of Goa's footballing consciousness.
George Candido Abreu, 84, Defender
His peers say there was no defender in the 50s and 60s like George Candido Abreu, or 'Candu' as he was popularly called. However, at 84 and in the twilight of his life, Candu is not done with defending. He is now struggling to protect his ancestral land from a Goa government takeover with the same stolidity with which he guarded his team's goal.
Known to rise tall in a crowd of players and deliver breathtaking headers from corner kicks and clean sliding tackles, Candu enthralled generations of Goan football lovers with his game.
When he met me at his two-bedroom house in Taleigao, near Panaji, and started talking about the crowning glory of his career spanning 23 years, his frail, aging body seemed incongruous alongside his boyish excitement. Candu told me the story of his header which won his team, the Salgaocar Sports Club, the prestigious Taça Goa tropy in 1967.
But his animation subsides when he talks about life after football. "My salary was hardly enough to support my family," rued Candu, a father of five daughters.
In some ways, footballers in Goa were like prized race horses for club owners, groomed as long as their prowess lasted. Before the mid-1990s, footballers in Goa earned little or nothing for playing the game. And after age caught up with them, they were 'put out to graze' in the companies' other units where the work-profile had nothing to do with football. Candu got a job as a workman for the Salgaocar shipyard, from where he retired in 1987 with very little money.
Some solace came though at the turn of the millenium, when the Goa government started paying honorariums to former sportsmen in dire financial straits. But in 2006, the same government also trained its sights on Candu's land in Taleigao, wanting to acquire it for a developmental project.
Candu has succeeded, at least for now, in staving off the acquisition proposal. As any good defender would, he is ready to 'tackle' the problem if it pops up again.
Irineu Joao Gomes, 58, Goalkeeper
Lucky between the goalposts, but unlucky everywhere else. That is the story of Irineu Joao Gomes, whose reputation as a 'penalty-stopper' sent a chill down the spines of uneasy outfield players taking the spot kick.
To footballers and aificionados in the 70s and 80s, he is "Pandu," a slightly affectionate Konkani version of the word simpleton. He rejected lucrative offers to play for a Mumbai club and chose instead to stay with Sesa Goa because "I wanted to stay closer home."
He was among the team's better players, which meant club owners assured him of a day job with their other enterprises. For Pandu, this meant a job at the mining company's workshop. He thought his life was settled at 23, with a job as well as an opportunity to play football at the highest level.
Five years later, in 1977, all hell broke loose when Pandu caught a striker's boot in his face during an on-field collision. "I dived on the run to collect the ball and got booted in the face by Salgaocar's striker Bento Andrew. I was unconscious and rushed to MPT's (Mormugao Port Trust) hospital," Pandu said.
He said this and several other injuries, including one to the spine, curtailed his playing career to just five years. He retired at the age of just 28, in 1982. "Life was never the same. Everything that I thought I had in life – football – was taken away from me," he laments, saying his employers refused to give him a day off even to go see matches.
"And then, in 2000, I got laid off because Sesa shut down the workshop," Pandu says, eyes moist and emotion choking his voice. He does odd jobs for a living now, apart from the occasional volunteer service for the local committee of the 'Special Olympics.'
Henry Britto, 67, Midfielder
In the 1970s, Henry Britto ruled the midfield like a general marshalling his army. At 67, Henry says he's "dying a sad man" because he could not give back enough to football, despite being in critical administrative positions in his retirement. "I feel responsible for having done nothing for football … despite having had the opportunities," said Henry.
After his career as a player ended in 1980, Henry had a fairly successful coaching stint, rising to become the assistant coach of the Indian team at the 1982 Asian Games.
For a player whose speciality on the football field was his ability to head the ball as powerfully as he could kick it, his head now hurts for what he believes is his ultimate failure: an inability to achieve his goal of lifting the standard of Indian football.
"I made my whole life through football. But I haven't done much for the game in return." Henry repeated this refrain constantly during my chat with him at his apartment in Porvorim. Considering his palpable contributions to the game, perhaps he's being too hard on himself.
Avertano Furtado, 46, Goalkeeper
Avertano Furtado's life surely has a film script in it. He was lucky enough to play the game at a time players did get paid. After drawing his pay cheque from former chief minister Churchill Alemao as a goal keeper for the Churchill Brothers football team, Avertano this year booted Churchill out of office.
Avertano, contesting as an independent candidate from the Navelim constituency, knocked the stuffing out of his former boss Churchill in the March 2012 assembly polls, winning with a handsome margin.  From tending goal in the 1990s, Avertano now tends fish as Goa's Fisheries Minister in the BJP-led coalition government.
It wasn't always this easy. Avertano told Streets that in absence of any clear career path for ex-footballers, he struggled to find an alternate profession when he hung his boots.
"I got into the security services line because of my aptitude for tough physical work," Avertano said. His security agency provides guards and other manpower to businesses across south Goa.
Considering his path from footballer to successful businessman to state minister, maybe there's hope for the game's next generation.