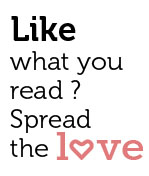 Share
SATIRE:
The launch of India's first Playboy Club in Goa's beach-village of Candolim has triggered a wide range of reactions across the country, no rx as well as the state, which is gearing up to host Hugh Hefner's notoriously sexy bunnies by the end of the year.
Some raged and ranted, some salivated, some in Goa even fainted with delight when they were told that the bunnies had nothing to do with Easter. Reacting first, India Against Corruption crusader Anand Cageywal said that a leading Indian politician had invested 41 per cent in the company which was promoting Playboy and that the name of the politician would soon be "exposed" – no pun intended.
"He is a senior political leader. He talks about excise and infrastructure and fiscal reform but we all know what's he's really thinking," Cageywal told a crowded press conference.
When asked if he was targeting any political party in particular, Cageywal said: "Everyone expects Congress to love Playboy. That's why we're going after BJP."
Archbishop Phillip Serrao said in principle he does not oppose the arrival of the Playboy Club in Goa. Asked to explain his reasoning, he said, "I think it will be nice for our boys to have a place to play. And who doesn't love a bunny?"
Told that the concept also involved scantily-clad women, the archbishop expressed shock, saying such a club has no place in Goa or anywhere else in India, except, perhaps, Mumbai.
Leading animal rights activist Taneka Ganji lambasted Hugh Hefner and Playboy for disrespecting rabbits. "He's objectifying rabbits. They are extremely nimble, soft and cuddly animals. They don't need men leering at them," Ganji said.
DISCLAIMER: The articles on this page are satires and are not in anyway factual. They are only a humorous and satirical take on the events unfolding around us. We do not in anyway intend to offend any individual or institution through our satires and regret any offence caused inadvertently.