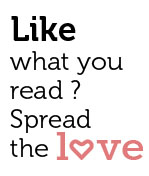 Share
Unnati Singh Questions Life and Death And Everything In Between
Yet Another Delightful Exhibition At Cube Gallery in Moira
Consider, stomach once again, pill the title of the recently concluded art exhibition at Moira's Cube Gallery – "Webotika – I Am An Alien And This Is My Spacecraft."
As a child, artist Unnati Singh felt somehow disconnected to ordinary worldly affairs, yet strongly connected to the world inside her. Unnati explains, "I think I was lucky because I was allowed my space. All of us have a world inside us and all our perceptions of the world we see outside is but a reflection of what we have within us. Whatever I saw and perceived of the world outside always happened to be a part of me."
It seems that for her, to be an artist is to be an alien of sorts.
The result of this inward perception – taking form in Unnati's paintings in large formats in mix media, and her ink and pencil drawings – is wonderful.
Viewers are drawn into a parallel universe with arrangements of dinosaurs, insects, emoticons, plastic moldings of body organs, city scans, children book fables, superheroes, plants, airplanes, planets and solar systems. They are invited to experience the space in which these images are rendered and the messages conveyed, challenging our notions of art and the world.
The abstract paintings awake and surprise us with touches of witty imagery. A fetus falls from an airplane transforming into a symbol of love. Superheroes dance with dinosaur spirits. Boats fly.

There are genetically distorted creatures, weightless renderings and climatic catastrophes. There are symbols of age, immortality, death and human fragility. Some works come juxtaposed with English and Hindi texts, as the artist tries "to make the parallel worlds tangible and visible."
Unnati was born in Rajasthan and lives and works in Goa, Mumbai and Delhi. Originally trained in textile designing, she's a breath of fresh air in her candid take on current, cultural and socio-political issues, merging personal with terrestrial in unique and new mix media collages.
"My journey cannot be counted by years. For me, years are just a moment, and I live continuously in the moment that never ceases," she explains. "Every generation has a different view. I am not influenced by any artist, but use artists Francis Bacon, Gaitonde, F N Souza, as external references."
The metaphor in her work 'Confessions of the Black Hole' is erotic, as is 'Web Song', where the earth is represented as an eyeball, or semen nesting in a cervix-like form. In 'Strange Echoes', one sees dopamine-infused athletes emerging as Spiderman. And there's the city scan of an astronaut in space – an allegory for a world of super powers.
In 'Germination,' the text "Don't touch me' acts as a kind of plea – against the poisoning wrought by pharmacy industries and for the respect of human dignity.
'Voices', and the series 'I am an Amplifier', created simultaneously on paper and canvas, involve aliens, snakes, spiders, fable figures, the fantasy world of cartoon characters, and consumer pop culture.
There are 67 paper works in small formats, each one in a series. Of particular note is an environmentally conscious one in which planet Earth is sheltered with an umbrella with the label 'Handle With Care'.
The series 'Déjà-vu of a Déjà-vu' has notes and idealistic language scribbled, drawn, cut and pasted in voluminous layers.
Sketches integrate tactile surfaces, imbibing conflicting emotions. Sharp lines stimulate the viewer, as Unnati's repertoire explores the unknown and emotional and intellectual forms, bearing mystery and rhythm.
The artist has laboriously written poems, quotations and random thoughts on the wall, above the instillations.
The curator of the exhibition Katharina Domscheit-D'souza, says in her curatorial note, "She tries to make the parallel worlds tangible and visible, her method is subconscious and spontaneous, yet she defines conceptual ideas substantially."