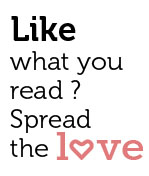 Share
Yatin Kakodkar, Keki Daruwalla, Dayanita Singh and Damodar Mauzo
World-class Cultural Event Kicks Off In Goa
Goa Streets Is Proud Media Partner!
The Goa Arts & Literature Festival 2015 got off to a hearty start on the 10th December at the Maquinez Palace, Panjim. Volume Zero, a film by Arun Khopkar on the works of architect Charles Correa, was screened prior to the inaugural function. The screening was in tribute to Correa, who had spoken on the Regional Plan for Goa at the first Goa Litfest in 2010. The theme of 'Ways of Belonging' echoed in the words of the eminent speakers at the well attended inaugural.Yatin Kakodkar, the president of the International Centre Goa (ICG) welcomed the gathering and DamodarMauzo, co-curator of GALF and a member of Goa Writers spoke about the festival programme.
Photographer and bookmaker Dayanita Singh delivered the first keynote address. She speculated on what could emerge if writers tried to express themselves through images, like photographs. She imagined a dictionary of images, for those who cannot read. A book, as an object, could be framed on the wall, she suggested, the way photographs and paintings are displayed.
In the second keynote speech, poet and novelist Keki Daruwalla explored the ways poets and novelists thought and wrote. A poet speaks to himself, while a novelist engages with other people and with dialogue. He reflected somberly on the issues of tolerance and strife in the world, quoting a poem by Indian blogger Karuna Ezara Parikh that has gone viral in the wake of the Paris attacks. '…Say a prayer for Paris by all means, but pray more, for the world that does not have a prayer…'
An exclusive festival artwork by Goan artist Loretti Pinto showing the interweaving of various Konkani language scripts was unveiled by the guest speakers.
As the evenings sessions got underway, Arundhathi Subramaniam delighted the audience with evocative renderings of her poems. Heta Pandit spoke of her travails in the search of a house in Goa at the launch of her book 'There's More To Life Than A House In Goa', which was launched at the hands of Damodar Mauzo.
The final session of the day was that of the eminent historian Ramachandra Guha in conversation with editor and author Naresh Fernandes. Guha, the author of the much acclaimed book 'India After Gandhi', opined that in the past the hard left parties and politicians in India were as guilty as the right-wing politicians presently in power of nepotism, abuse of state machinery and of attempting to rewrite history. He spoke of his forthcoming biography on Mahatma Gandhi and of how it would also dwell on the perspective of Gandhi's personal secretary Mahadev Desai. In response to a student's question on how the younger generation should express themselves without fear, Guha advised that for free expression the young must develop informed opinions, find their own voice, and not be blind loyalists to political parties.
Goa Writers member José Lourenço hosted the inaugural event.