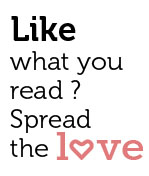 Share
Ayurveda treatment room  at Zaara Spa
Imagine a dimly lit fragrant room with ambient music playing in the background. Imagine being kneaded and rubbed and squeezed in ways that will transform you. Imagine the most relaxed and rejuvenated state that your body has ever been in.
It's important to keep in mind that not all spas are created equal, and as far as world-class treatments and massages in North Goa go, it's hard to beat Zaara Spa at Resort Rio in Arpora.
If you are on a vacation or a local looking for a way to make your day, getting a massage or any other treatment at the Zaara should definitely be on your bucket list. Zaara Medispa offers authentic and highly effective Ayurvedic curative and rejuvenating treatments. A variety of treatments are designed to meet your specific needs: Customized herbal remedies, therapeutic massages, relaxing oil treatments and lot more in beauty treatments. A qualified, experienced in-house Ayurvedic (B.A.M.S) doctor and professionally trained staff provide personalized care for a unique healing experience.
At Zaara, there's an inspiring range of spa treatments, including relaxing body massages, body scrubs & wraps, and Ayurvedic treatments. You can also go for a range of salon treatments including manicure, pedicure, facials, hair treatments, waxing, threading, hair styles & makeup. (Newsflash: Contrary to popular perception, finding a luxury spa that offers all of those services in a single destination is not easy).
Exclusive for weddings, one can choose from a range of professional mineral make up, letting the spa's makeup artists enhance your features and ensure you look your best on your big day. But let's get real for a minute. If you really want to look good, there's no substitute for revving up your heart beat with some vigorous exercise. Here you will also find a spa gym (fitness centre), with a whole range of the latest Strength and Cardio equipment.
Some must picks at Zaara are the hot-stone massage, luxurious aroma therapy massage, podykizhi (Herbal 'potl'i message), and the royal Ayurvedic massage. With a hot stone massage, you can indulge in a healing art that seamlessly blends the ancient Ayurvedic palm-based massage with the use of heated basalt stones to relieve tension and soothe tired, painful joints. With special emphasis on key marma points of your body, it will bring complete harmony to your mind and body. To improve the flow of energy, the therapist will also place hot stones on the hands and on the soles for a relaxing sensation.
In the aroma therapy massage, the strokes may range from frictional to relaxing, blended seamlessly to allow the body's internal system to benefit from the properties of the blended oil. The oil enriches the skin and produces a warming effect to improve blood circulation and relieve tired muscles.
Relaxing lounge at Zaara Spa
The Podykizhi massage begins with the application of oil followed by dry fomentation, using small linen bags filled with herbal powders. This massage helps to relieve pain stiffness and swelling of joints.
The royal Ayurvedic message is a traditional Indian massage that uses a combination of soothing and symmetrical long strokes to regulate the circulatory and the nervous systems in the body. The sesame-based herbal oil used in the massage heightens concentration and leaves one feeling refreshed and rejuvenated.
After having a back massage from Zaara Spa at Resort Rio myself, I would say that there is no better way to deal with prolonged stress than getting a massage. Frankly, as I write these words I've never been this relaxed in my life. And all it takes is a drive to Arpora.
Contact 0832 2267300 or
email:zaara@resortrio.com, info@zaaraspa.com