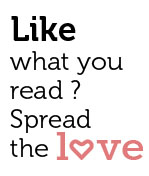 Share
Clifford Miranda playing against UAE at the Ambedkar Stadium in New Delhi
Clifford Miranda on Winning the Dilip Sardesai Sports Excellence Award
For football fans, unhealthy Clifford Miranda really needs no introduction. A midfielder for Dempo SC for the past 14 years, the 31-year old is a class in himself. And the past year has been particularly special for him – apart from scoring one of the winning goals at the 2012 Nehru Cup (which India lifted for the third consecutive year), he was also recently honoured with the Dilip Sardesai Sports Excellence Award, instituted by the state government in 2009 in memory of Goan cricketing legend Dilip Sardesai.
The Dilip Sardesai Sports Excellence Award is given to Goan sportspersons who achieve milestones at international sporting events (like the Olympics, Asian Games, Commonwealth Games) within a year preceding the award. It comprises a bronze plaque of Sardesai, a certificate and a cash award of Rs 2 lakh. Miranda was picked over three others — master athlete Agnes Dias and taekwondo players P Anand and Aman Kumar.
Miranda is the fourth footballer to win this award. Interestingly, all former football awardees belong to his club Dempo SC – Mahesh Gawli (2009), Climax Lawrence (2010) and Indian Football Captain Samir Naik (2012). Dempo Group-sponsored swimmer Talasha Prabhu and Woman Grandmaster Bhakti Kulkarni are the other recipients of the award.
He says, "It feels great to be recognised, especially by the state government. I feel happy to be amongst the company of some of the best players of our generation." He adds that he's very lucky to have been honoured with the state's highest award for sports as "there were many players who couldn't get it."
When applying for the award, Miranda had expectations that his achievements in football would see him through. Yes, there were other talented and highly competent sportspersons in the fray. He knew the competition was going to be tough. The strongest thing that worked in his favour was his gold medal for India at the Nehru Cup. He says, "I had a feeling that would prove to be the clincher." And pleasantly, it did. Miranda gushes, "Any award is always nice to have as it recognises one's hard work and dedication."
Born in July 1982, Miranda hails from Betalbatim and started playing football at the age of seven. He joined Dempo SC when he turned 17. In those early days, Arjuna Award winner and Goan footballer Bruno Coutinho was his inspiration. Today, Miranda admires Welsh footballer Ryan Giggs (who also plays for Manchester United). "I always wanted to play like him as I am also left-footed."
He recalls the efforts of his late father, Alleluia Patricio Miranda, to get him into football. Miranda says, "My father was always my inspiration, he toiled hard to get me where I'm today…" He adds, "he is not here but I know he is watching me over from up there…" Apart from his family, he also acknowledges the support of his coaches and teammates for his success.
The debate on whether sportspersons should concentrate on playing for their clubs or their country is ongoing. To this, Miranda says, "There's nothing like giving first preference to club or country. Whenever I'm on the field, I always give my hundred percent. Both club and country are important as one is bread and butter and the other is pride and honour."
What about Indian football and its future? Miranda believes that it is moving forward in the right direction and will probably (and hopefully) become a powerhouse in Asian football. But what about the fact that India cannot perform well at the international levels? He says, "We are lagging behind in terms of grassroot development, infrastructure, planning and football culture" but adds "Indian football can only get better from here on". He cites the efforts of the All India Football Federation in organising national camps for all age groups.
Miranda feels that being a great football player requires just hard work and single-minded dedication, plus love for the game. He says that the need of the hour is not just good talented players, but hardworking ones who can make a difference on and off the field.