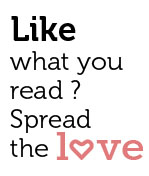 Share
Prawns Peera
At the Goa Marriott Resort & Spa
A breeze from where the Arabian Sea meets the River Mandovi gently caresses your skin and wafts through your hair. The sight of the river and the sea combines with the aroma of charcoal emanating from the grills.
This is a story about unwinding, pilule taking in a magnificent view and dining poolside with a refreshing cocktail. Spending an afternoon or evening at Simply Grills, the outdoor restaurant at the Goa Marriott Resort & Spa, is undoubtedly one of the finer pleasures offered anywhere in the Goan capital. If you haven't experienced it yet, this is a good time to do so – with the weather cooling off and the season heating up.
Simply Grills puts you right on the banks of the Mandovi, and treats you to a memorable culinary experience. And now, the restaurant is offering a whole new menu and concept that's unique in Goa. Instead of your typical à la carte menu, there's now a series of wooden planks featuring delightful offerings that allow you to build your own savoury masterpiece. In addition to being scrumptious, it's also a lot of fun.
You are given a choice of meat, seafood or vegetables spread out on a plank. After selecting the basic ingredient of your meal, you can choose from a number of preparations that suit your palate. These include the marinade, the seasoning, the dressing and the style of cooking (Grill/Barbeque/Pan Fried). Having chosen the preparation, just sit back and wait for it to be put together by one of the finest chefs in Goa, and VOILA!
Did you ever imagine that the recipe for a perfect date or lunch meeting, with exactly the kind of flavours and texture your taste buds demand, could be so SIMPLE? With the launch of Simply Grills' new menu, it is now! Traditionally continental, Simply Grills is now also emphasizing Goan and other Indian coastal cuisines in their latest makeover.
Honestly, being a barbeque freak myself, I wondered how all this would work and wanted to experiment. What if I wanted to pair a preparation primarily made for salmon with, say, pork chops? Well, as I entered the restaurant walking by the pool where people were still enjoying a dip, I saw a couple of planks lined up right before the seating area with the ingredients. I made a mental note of what suited my fancy before I even took a seat.
Chocolate Terrine with Berry Compote & Cocoa soy
For all you hydrophobics, let me warn you that you'll be dining with a pool on one side and continuous splashes of tides hitting the rocks on the other. Of course for anyone who's NOT hydrophobic, it's sheer delight. Not to forget the water that will rise in your mouth just thinking about the food here. Turned out that two out of four dishes that I thought I'd have were Chef Nitin B.K.'s signature dishes. Having previously worked at the Cochin Marriott and hailing from Kerela, chef Nitin specializes in coastal preparations with a hint of continental flavours and plating.
"Being trained in Italian cuisine, I put strong emphasis on plating and visual aesthetics of the dish. They say that you eat with your eyes first so I strive to make the first glance delectable," says Nitin. Trust me, the dishes did not just look good.
Some of my choices, including Prawns Peera, tiger prawns wrapped in subtle coconut and mustard-based 'masala', and Red Snapper in Polichathu, a preparation with a strongly flavoured roasted onion, tomato-based 'masala', went well beyond my expectations. Even though I was expecting the snapper to be wrapped in a banana leaf, I didn't miss that at all as the flavours were rightly infused into the perfectly cooked snapper.
Apple Smoked Pork Chops with Mashed Potatoes
Another rocker, but a slightly lighter and healthier option, was the micro-green balsamic caviar salad with lettuce, tomato and basil. The salad went well with the freshly baked bread served with coriander chilli paste, pineapple relish, and home-made barbeque sauce.  Next up on the table was the apple-smoked barbeque pork chops and mashed potatoes. It was cooked marvellously and tasted great. The potatoes were also delicious, and I wish there would have been even more of them. And finally moving on to the dessert, chocolate terrine stuffed with berry compote served with cocoa soy, put my palate in just the right place after all the savoury offerings. It was a luscious conclusion.
_______
The Food: Grilled, Simply and Deliciously
The Service: It's the Marriott. 'Nuff said
The Ambience: Unless you have something against the Arabian Sea, the River Mandovi and a deep-blue pool, you will be pleased
Something Special: Build your own meal with ingredients laid out on planks
The Cost: Not bad for a five-star. Expect to pay around Rs 2,500 for a hearty meal for two (that's without drinks).
For reservations, call: (+91) 832 6656200,(+91) 832 2463333