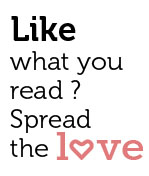 Share
Yes I know you're feeling guilty enough having indulged in all that wine and all that risotto and all of that butter chicken. You were supposed to begin on that long aspired for weight loss journey two weeks ago. But the heart wants what it wants, store and after a full meal, I know that mine really wants some sweetness! Read on for the ones that won't disappoint, that are worth every calorie gained!
Tiramisu ? Brittos, Baga
Although all of the desserts (and pretty much the entire menu) of this Goan institution are something to talk about, the tiramisu is one of their most enjoyed and most parcelled desserts (for the unfortunate family members that couldn't make it to the dinner at Britto's). A tiramisu is quite the 'pick me up' (as it is literally translated from its native Italian), being made with coffee and coffee liqueurs. Ideal after that heavy prawn curry rice that has just about put you to sleep. Or just about at any time. Arrivederci 'diet'!
Chocolate Avalanche ?
Mocha, Calangute
No, the name isn't misleading at all. As I bite into this dessert, I feel like I'm collapsing under a rapidly descending mass of…chocolate! A mocha best seller (across all of their branches over India) filled with chocolate ice cream, chocolate cake, chocolate mousse and some other amazing chocolate goodies, this dessert takes the neoism 'chocaholic' to a whole new level. For beginners, I would recommend the chocolate avalanche junior only. The chocolate avalanche senior is strictly for those with some experience, in treading across those vast, cold, enormous mountains (of chocolate!)
Serradura ? Maracas, Porvorim
A young friend swears by this one, so much so that she doesn't miss the visit to this restaurant even if she's in Goa for just 24 hours, just to eat the Serradura. After swirling the thick creamy concoction in my mouth for a minute, I decide that's a wise decision indeed. The Serradura is a Portuguese import into Goa, also known as the 'Macau sawdust pudding'. It is basically a condensed milk mixture, with finely crushed biscuit crumble dusted over the top.
Buddha's Dream ?
Double Dutch, Arambol
If you aren't in quite a fog already from all the late night parties and hippie smoke in Arambol, walk in to Double Dutch for a Buddha's dream. Truly one that kills all desire (for about 15 minutes, after which you will want another), this lovely little morsel has a little chocolate, a little coconut and a little dry fruit, and is baked to resemble a slice of pie. Enchanted by the beautiful table sculptures and the ease of the place, I pop one into my mouth and I feel sure that the last ingredient is a little bit of magic.
Bebinca ? Viva Panjim
This beauty takes the best of Goa's ingredients and layers them into a cake that is pure sin. It is Goa's pride, well maintained by the lovely Viva Panjim, where it  is served warm, and with a sweetness that is just right and doesn't challenge your blood insulin content more than necessary. This is one dessert that is famously difficult to make (and therefore almost impossible to create in small quantities at home).You're better off heading to Viva Panjim, for a real taste of the land of sea and sun.
Toffee apple/walnut ?
Manderian, Porvorim
The carrot cake with coconut cream at Bean me up, Anjuna and the apple pie at German Bakery, Anjuna are vying with ferocity for this spot. But let me write, instead about something Chinese. Few Chinese restaurants today bother with something more than date pancakes or darsaan, but the Manderian (a small, but elegant, almost missed Chinese restaurant along NH17 in Porvorim) still takes the trouble to put out this sticky toffee dessert. Fruits of your choice (the restaurant usually has apple, litchi and walnut available) are dipped in the delectable caramel, cooled and then sprinkled with sesame. The result is an aromatic toffee that is crunchy at first bite, but melts into a mass of warm, fruity indulgence on my tongue. When teamed with vanilla ice cream, these hot caramel 'pakodas' are the very picture of heaven!
Many more apple pies, eclairs, banoffie pies and chocolate pancakes have gone down this gullet leaving nothing more than a vague memory (and of course the pounds to show for them),and hence don't quite make it to the list. Some other noteworthy dessert haunts though are Flavours 24 in Panjim (for economical and tasty low fat frozen yogurt), Cafe de Goa (Calangute) and Chocolatti (Candolim) for more expensive and more indulgent (but delicious!) treats. But after a lot of tasty analysis I've decided that the one below takes the cake!
Cafe Central Chocolate Cake ? Panjim
A Panjim favourite, this one is always present, at birthday parties, at office openings, at colony get together buffets, often in disposable paper plates. The dense, moist texture of this cake is unmistakeable and truly one of its kind. It has been carried to nearby Indian cities and to many other places all over the world by chocolate cake lovers of all kinds (vegetarians too, because it's eggless!).The recipe has remained unaltered and yet perfect for years and years. This lovely little sweetmeat is made daily at Cafe Central, to supply a huge demand and will be given to you packed as a loaf, humbly with butter paper and cotton thread. Slice off a piece to savour; a true slice of the old Panjim!
So folks, what are you waiting for? You can get to that blood sugar test tomorrow. For today, give that poor sweet tooth its just (yes pun intended) desserts!
/
/
/