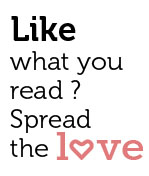 Share
Green palms swaying in the sea breeze, the warm summer sun, an endless stretch of sand and the blue ocean are the perfect backdrop for India's first ever green living and learning fest – See Sharp Fest – which commenced on the shores of Ashvem beach in Goa, earlier today. Goa, a place that is known for its beautiful beaches, sea food and nightlife, is witnessing the three-day event.
"This fest is a quest to go back to living in harmony with the rhythms of nature while learning how to improve one's own potential", said Tanya Kewalramani, Festival Director, See Sharp Fest who opening the festival with a prayer along with co Festival Directors Ashvin Mani Sharma and Ajit Ahuja.
The festival venue is separated into four zones aptly names Air, Water, Fire and Earth after the elements of nature. Each of the zones host sessions and workshops related to the specific element.
Day one at See Sharp festival commenced with a session on celebrating sustainability the 'Indian' way by Gaurav Shorey. Gaurav is conducting workshops on both days of the fest on celebrating sustainability, how to retrofit an existing house to make it more sustainable and on how water can be harvested to recharge the soil. Gaurav will showcase simple ways on how rainwater can be harvested. He is also going to conduct an interesting session on how a dhoti can be tied in 100 ways which will take the viewers back to their cultural and local heritage.
Entrepreneur, organic farmer and Celebrity TV host Bharat Arora is conducting various workshops ranging from composting (small scale urban to large scale rural), to water harvesting and growing organic food. "I believe in practicing and encouraging organic living and self-sustainability because that is our best shot at living and not surviving in today's times" says Bharat Arora. On day one of the fest, Bharat Arora imparted knowledge on how one can start farming organically at home.Explained Bharat, "At the rate that we are going and depleting natural resources it is soon going to completely eat up the earth and we will have nothing to replenish these renewable resources and fossil fuels. Hence we need to go back to basics and go back to the roots to stop destroying the earth."
At the Air zone,Rob Phillips in his session spoke about the benefits of raw foods. Being a self-taught nutritionist and raw food coach, Rob emphasized on the various raw foods that are beneficial. A raw food enthusiast, Rob, a qualified engineer moved to Goa 12 years ago and set up a raw food café. Rob has conducted several retreats across the world that focus on raw food diet and yoga and did the same at See Sharp Fest.
Day two, 25th February 2017 at See Sharp Fest will see sessions and workshops on mindful eating and consciousness, dyeing organic cloth with herbal dyes, challenges and opportunities of running a suitable restaurant and sustainable décor among a few.