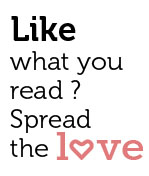 Share
Perfect weather and a serene stretch of sun-kissed shores of Goa is hosting the vClusive Cup – India Yachting Festival, during the weekend of 26th – 28th of January. An event that promises to be South Asia's leading nautical gathering, it is an occasion that will witness the perfect blend of yachting, water and beach sport, entertainment, business and networking. Organised by vClusive, Luxury Hues Group and Marine Solutions, the event has been conducted under the auspices of the Tourism Department of Goa and Industry Partner CII. vClusive is India's first rewards in luxury program that provides exclusive access, customized rewards and a host of other privileges that complement lifestyle and luxury.
A bespoke experience, that seamlessly amalgamates sailing, lifestyle and entertainment, the Festival is being attended by participants that include the best luxury spenders from across India and marine brands from across the world offering luxury and lifestyle product and service providers.
Speaking on the occasion, Vinu Sundaresan, Founder & CEO, vClusive said, "The vClusive Cup – India Yachting Festival is a platform that focuses on lifestyle experience. Our success lies in the fact that the mega event connects brands and consumers on an engagement platform. We are committed to shape the development of the luxury and marine sector, hence, we believe in involving the industry towards the growth of the tourism and leisure industry at large."
Given the demand for leisure which is an important part of human existence, the opportunity for immersive lifestyle experiences is enormous. India's biggest leisure playground is its 7000 km of coastline and blue waters. This is unexploited from the point of view of marine tourism and lifestyle.
"Yachting is a leisure past time that is waiting to be developed into a highly leveraged lifestyle and leisure activity. We realize its potential and we are committed to developing it in India. We also understand that yachting is waiting to be experienced as a lifestyle that is satisfying, adventurous and thrilling. There is a New India rising. Along with this rise there is a growing demand for experiential leisure. We believe yachting can fill this space promoting not only marine tourism but also building infrastructure and creating employment," said Gautama Dutta, Executive Director, Marine Solutions at the Festival.
Present at the Festival, Amit Dutta, Founder & Chairman, Luxury Hues Group, said "Luxury Hues Group is delighted to be a Co host of the IYF. We are in the business of conceptualising lifestyle platforms, Quintessentially global concierge, experimental travel, etc relevant to the emerging needs of affluent Indians. Affluent Indians aspire to 'extraordinary ' experiences , this platform provides a fantastic blend of water sports, gourmet experiences, music , eclectic company in sunny Goa. We aim to provide our guests an outstanding customer experience, and raise the bar for future editions."
The International Sailing Championships and Regatta, a part of the festival, is expected to attract more than 125 sailors and yachtsmen from 8-10 countries across the world setting their sails to take home the vClusive Cup. The regatta is open for participation in any of the following events.
EVENT CLASS
Men's Sailboard RS:X, Raceboard, RS:One (under 22)
Women's Sailboard Raceboard, RS:One (under 22)
Men's One Person Dinghy Laser Standard
Open One Person Dinghy Laser Radial
Open Multi Hull Hobie 16
Open Junior One Person Dinghy Topper (under 18)
Open Junior Sailboard Techno (under 17)
Raceboard (under 18) Offshore Keelboats (above 6M LOA)
Transforming, the famous beach stretch at Candolim, the Festival is enthralling guests with an array of activities such as mixology classes, water sports, white noise, Hobie Cat training, live band performances by Goa's Alcatrazz, folk & electronic fusion duo Hari + Sukhmani, fusion band Raagas to Riches and DJs Russel and DJ Sameer Zaine. This specially curated event celebrates the joie d'vivre and celebration of the finer aspects of life, the very essence of Goa as a go to destination for pleasure seekers from around the world.
For more information on yachting visit https://www.goasailingweek.com/
To experience the good times visit https://www.vclusive.com/
The vClusive Cup – India Yachting Festival is presented by leading Indian and International brands such as Renault, Air Asia and Pernod Ricard (G H Mumm Champagne) and was supported by partners such as Campo Viejo wines, Nescafe, Forevermark, Bro Code and Red Bull.
Presenting Sponsors:
Renault- 'Renault Captur : India's most stylish SUV'
"After turning heads on the streets of Russia, Argentina, Brazil and beyond, the Renault CAPTUR now makes its way to India. With the strong belief that this is one of the best platform, "Renault Captur: India's most stylish SUV" has partnered & is one of the Presenting Sponsor for the third edition of India Yachting Festival."
Air Asia – 'Now everyone can fly'
"Goa is an important market for AirAsia and associating with the IYF is just one of the many ways we work together to build sustainable tourism."- Ms Kiranjeet Kaur – Director – Commercial, Air Asia
Pernod Ricard
"We very excited to have Pernod Ricard as one of the Presenting Sponsor. Pernod Ricard's 'Mumm Champagne' is the 'Official Victory Partner'. In addition, there will be interesting activities like Mixology sessions, Masterclass, Champagne Tower etc. across two days."
Other Brand Partners:
• Lifestyle 'Hot Beverage' Partner – Nestle
• Lifestyle Jewelry Partner – Forever Mark
• Lifestyle Partner – Bro Code
About vClusive
vClusive (a part of vMobo), is the brainchild of Vinu Sundaresan, a serial entrepreneur with a background in technology, who wanted to use technology to provide a platform to connect brands and consumers from the Indian diaspora around the world starting with those in South East Asia. vMobo was started in 2008 based out of California. It took the team a year and a half to build the platform. vClusive stands for very exclusive privileges for both brands and consumers. It was 2012 that we launched the vClusive platform officially.
vClusive focuses on lifestyle spends across omni- channels both offline and online called "Vault". It is spread across categories like F&B, Salon and spa, fashion (both Indian and international), lifestyle categories like home furnishing, resorts, art, jewelry, among a growing list of goods and services that are popular with the Indian diaspora across the Middle East & South East Asia.
vClusive is currently in ten cities in India. It started with Bangalore, and then added Delhi, Mumbai, Kolkata, Chennai and Hyderabad. Recently the service has been expanded to Chandigarh, Goa and, now, Dubai which is also a large market for luxury buyers. vClusive plans to cover other countries in south east Asia such as Malaysia, Singapore, Hong Kong, Indonesia.
About Marine Solutions
Established in 2003, Marine Solutions is India's first professionally managed company dedicated to the leisure boating industry. The company exclusively represents premier international brands in every category of the boating business in India. Concerns include the elegant Italian models from Ferretti Yachts, Custom Line, Mochi Craft and Pershing of the Ferretti Group, Jeanneau sail and motor yachts from France, the iconic American Sea Ray™ sports boats and sports cruisers, Kawasaki's Jetski™ personal water crafts, the complete range of leisure and Milpro inflatable boats of the world famous Zodiac name, Sunstream boatlifts and marine propulsion options and commercial boats from Mercury Marine.
The company is committed towards winning people's hearts and minds to the yachting lifestyle in a nascent market by offering complete boating solutions. Services provided include help in choosing the right product, handling the import, commissioning the boat, warranty service and various options in maintenance backup and boat management.
Marine Solutions has sales and service offices in Bombay, Goa and Calcutta; engine workshop in Cotton Green, Bombay; and boat yard in Mora, 15 minutes by speed boat from Bombay. Marine Solutions also offers clients exclusive services from its fully functional marina, the Britona Yacht Station that provides alongside berthing, freshwater, electricity and services to a large number of yachts in Panjim, Goa as well as yacht services at moorings off Gateway of India, Bombay and at Eden Garden in Kolkata.
About Luxury Hues
Luxury Hues businesses are focused on offering affluent customers a variety of lifestyle experiences and in partnering with organizations looking to acquire and engage premium customers.
Our span of businesses in the premium space offers us a unique understanding of the lifestyles of affluent customers. Our engagement with the premium segment across different touch points of their lifestyle spending allows us to mine rich and powerful insights which we leverage to provides significant value to our clients. Our clients include some of the best reputed organizations In the country. The Quintessentially concierge member base comprises of the upper crust elite and who's who in society.
Our strengths in creating a world class & truly differentiated customer experience flows from our organization values of "Customer centricity and innovation" as the heart of the business.
Our ability to deliver a seamless experience is underpinned by the expertise & passion of our high-quality management team.
For more information, please contact: Nafisa Islam | nafisa@vmobo.com | +91 9958517555