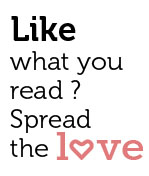 Share
Will A Proposed New Golf Course Destroy A Way Of Life, drugs Or Put Goa On The Global Tourism Map?
Regardless of which side you support – the "Save Tiracol" movement or the proponents of building a major golf course in northern Goa – the outcome of the dispute is likely to be a turning point in the history of Goan development.
The truth is each side has a defensible position. Residents and activists say the proposed 18-hole PGA standard golf course will damage the environment and irrevocably destroy centuries-old ways of life. And the would-be builders, Leading Hotels Ltd, argue that a world-class resort and golf course will bring much needed development and employment to the area, attracting just the kind of high-spending tourists Goa says it needs.
At this point, it is impossible to predict which side will prevail in the battle for Tiracol, the stunningly beautiful seaside oasis at Goa's northern tip. To say each side has a 50-50 chance seems accurate, given current support and opposition. Right now the matter is in the hands of the High Court and the National Green Tribunal, whose rulings – likely to happen within months – are almost certain to be appealed to the Supreme Court, which could take another year or more to decide.
Neither side is ready to give up the fight after the High Court and NGT rulings. For whatever reason – the rise of social media in Goa, public exasperation with corrupt business-government deals, rising environmental awareness – the Save Tiracol movement has gained a level of strength seldom seen before in the state. And the project's promoters, who have already put in about Rs 270 crore of the Rs 1,300 crore expected investment – making this the largest tourism expenditure in Goa – will not disappear into the night.
"We want to make Tiracol a global tourism destination that will compete with Seychelles, Punta Mita, Hawaii, Nevis, Bali etc and put Tiracol on the world tourism map," says LHL spokesman Gerson Rebelo.
"We've been cultivating the land for the last 80-100 years. Leading Hotels Ltd tried its best to lure the people, but the people stood firm and didn't give up their rights because we do not want this development but want to preserve nature," said Francis Rodrigues, president of the St Anthony's Tenants and Mundkars Association (SATMA) of Tiracol villagers.
The Goa government, led by Chief Minister Laxmikant Parsekar, favours the project. But whether that's enough to counter the growing opposition is an open question.
A victory by the villagers and activists is likely to embolden them and send a strong message to would-be developers about the perils of trying to use traditional lands for capitalist ends. A victory by Leading Hotels could set the stage for a new phase of rapid Goan development along the lines of a Bali or Phuket, and undermine preservationist forces.
Leading Hotels plans to build the golf course, a Four Seasons resort hotel and luxury villas in Tiracol, which is home to some 30 families comprising some 200 people. The company says it does not intend to enter the village nor displace anyone living there. On the contrary, it insists, the village will prosper with the project.
Leading Hotels Ltd had bought the land from the Khalap family, who owned the entire village of Tiracol for years as it was gifted to them by the Portuguese.
Tiracol was then identified as an eco tourism zone by a regional plan committee headed by former Chief Minister Digambar Kamat, of which the legendary late Charles Correa was the Vice Chairman. Then Leading Hotels came into the picture.
The company insists the project is eco-friendly, with construction in only three percent of the total area, and the remaining 97% being a green zone.
"The opposition to the project is based on misperceptions or exaggerated fears of project impacts. The project will be one of the most environment friendly tourism projects in India as we've got a Gold standard LEEDS (Leadership in Energy and Environmental Design) certification developed by the U.S. Green Building Council (USGBC). The company will also plant five to ten times more trees than those that will be cleared during construction," said Rebelo of Leading Hotels.
Opponents, who, in an unprecedented show of solidarity, now include various NGOs and a growing alliance of villagers, musicians, writers, artists and professors, are unconvinced.
"We and our ancestors have been living in the village for the last 150 years and are completely dependent on traditional occupations especially cashew and coconut plantation," said Rodrigues, president of the villagers' association SATMA.
"The land revenue department is to be blamed for all this. There is also an unholy nexus between the bureaucrats, politicians and corporates which helped Leading Hotels acquire the land for the golf course project," added Rodrigues.
Leading Hotels says it has earmarked Rs 50 crores for modernizing and upgrading the village, pointing to a tie-up with the engineering conglomerate Larsen & Toubro (L & T) to start a skills training program for young people in Tiracol and beyond.
"We want to make the villagers partners in progress, and our model village plan for Tiracol includes uninterrupted power and water supply, medical facilities, primary school, sewage treatment plant and other basic amenities now lacking in the village," said Rebelo. "We will also be providing free training to the youth of Pernem so that they can be accommodated and get jobs. The first training program is already underway with L & T and many more will follow soon."
Save Tiracol Save Goa, a movement started by Sudeep Dalvi and Benjamin Pinto (a former member of the popular Indian rock group Euphoria) initially had 6 members but now has more than 20 musicians performing throughout the state to fight the project.
Dalvi says "it's a fight against injustice. People are being cheated in Tiracol as Leading Hotels is fraudulently trying to take away their land. That's why we are opposing this project."
"All Corporate Social Responsibility promises made by companies are false. How do they expect them to survive on CSR doles when they are taking away their livelihoods by taking away their agricultural land? If there is no food on their plates, how will they survive?" questions Sudeep.
The Government of Goa has appointed a fact finding committee under the leadership of Sandip Jacques to look into whether Leading Hotels acquired Tiracol legally. A physical site inspection will
be carried out by the committee on October 7.
Tiracol has been neglected by successive governments for decades. The village is still dependent on Maharashtra for water and power and lacks other basic amenities like schools and medical facilities. It's now up to the tribunals of India to decide whether Leading Hotels will get a chance to make good on its promise to rectify all that, or whether life in Tiracol will remain the same, with its cashews, coconuts and calm.