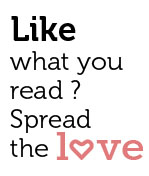 Share
International Jazz Live Festival Goa
After a month of pre-gigs and a tantalizing buildup, see the crescendo of the International Jazz Live Festival Goa is here! For two days – November 30 and December 1 – music lovers in Goa will be treated to an extraordinary lineup of internationally acclaimed jazz artists, search wowing the crowds at the Live Lounge at Baywatch Resort in Colva, in South Goa. The festival is brought to you by Art Escape, with Goa Streets proud to be media partner for this extraordinary event.
The festival goes from 6:30 pm to 10:30 pm each day. There's room for 500 people, so it's important to book a ticket now. The cost is Rs 2,500 per person for both days, inclusive of dinner. A one-day pass is Rs 1,500, including dinner. For information or to book a pass, call Vinesh Iyer at +91 9323590051 or Darryl Naronha at +91 9881568756, or email info@arescape.in.
Here's a little bit about the acts that will be performing (not including two stunning 'surprise acts' that we are not at liberty to reveal!).
DAY 1: 30th November
PLAISTOW
The young experimental & dynamic jazz Trio from Switzerland revisits the classical line-up – piano, bass, drums – from top to bottom, free from any stylistic constraint. The band's music, entirely acoustic, is constantly evolving.
Plaistow's music is often dubbed "post jazz". However, according to Vladimir Kozlov of The Moscow News, "what Plaistow actually does often defies genre definitions and could be anything from minimalism to improvisation."
Plaistow will be performing at the festival in collaboration with Pro Helvetia – Swiss Arts Council.
Line up
• Johann Bourquenez, piano
• Vincent Ruiz, doublebass
• Cyril Bondi, drums
YURI HONING QUARTET
Yuri Honing is one of Holland's most important saxophone players, with touring experience in over 70 countries and a discography of almost 30 titles. Honing has played and recorded with such greats as Pat Metheny, Charlie Haden and Paul Bley. In 2001, Honing received the Edison Jazz Award (Dutch Grammy) for his recording Seven, featuring Paul Bley, Gary Peacock and Paul Motion.
In 2009 he released for Universal 'Phase Five', a pop album where he collaborated with internationally acclaimed pop star Sarah Bettens.
DAY 2: 1st December
ELVIS LOBO PROJECT JAZZ VERSION
Guitarist Elvis Lobo has represented Goa all over the world and he's clearly a shining star on the Goan music scene. The Elvis Lobo Project is releasing a new album featuring more than 25 musicians. They're creating unique rhythms & sounds of fusion music for "The Goa Sound." This will be the first kind of original world music sound coming out of Goa. Their world sounds feature blues, jazz, funk, lounge and the Afro & Indian experience. Get a taste of this fabulous phenomenon at the Jazz Festival!
Line up
• Elvis Lobo – Guitar
• Victor Netesov – Trumpet
• Joe Ferrao – Bass
• Vivek Philip – Percussions
• Samir Alvarez – Keys
• Bosco D'souza – Drums
Featured artist
• Derek Julian – Living Legend Guitar from Pune
LIVING LEGENDS OF JAZZ -HFT – (HIGH F**ING TIME)
No two of HFT's performances are ever the same. They draw inspiration from everywhere, and believe that music speaks of the here and now.
HFT plays world jazz, a savvy, urbane style of jazz that is warm and versatile. The trio is made up of AJ on the guitar, Lew on bass and Shullai on drums.
The band has been influenced by many greats, from Miles Davis to Baaba Maal. But they've taken the old and created something entirely new. A not-to-be-missed musical experience.
Line up
• Arjun Sen (AJ)– Guitar
• Lew Hilt– Bass
• Sam Shullai– Drums & Percussions
HEADLINE ACT
ERIK TRUFFAZ QUARTET
Erik Truffaz is one of today's most famous European jazz trumpet players, having released 17 critically acclaimed albums with Blue Note Records and getting standing ovations worldwide. He's a conservatory-trained and award-winning trumpeter, originally inspired by Miles Davis' Kind of Blue album. His albums go from straight-ahead to contemporary jazz, incorporating drum'n'bass, pop and hip-hop rhythms. His legendary line-up has been touring together worldwide for more than a decade, including in front of an enthusiastic Indian audience at Jazz Utsav in 2011 and with his Jazz Trio in 2011.
Line up
• Erik Truffaz, trumpet
• Marc Erbetta, drums
• Marcello Giuliani, bass
• Benoit Corboz, keyboards
The quartet will also be performing in collaboration with Pro Helvetia – Swiss Arts Council.