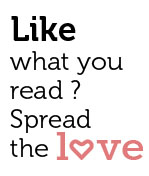 Share
In a Goan fish market, price when a prized catch of pomfrets is hawked for thrice its usual price, there will always be the well heeled gent who will pick it up without flinching, much to the dismay of the regular buyers. The real estate market too has its share of such affluent buyers. In this issue's cover story, we look at the rise of the Superflat and its new denizens.
The Chief Minister's plans for six new bridges in the state are bound to bring Goa's villages and cities closer. Census experts also say our villages are rapidly urbanizing, and that Goa could soon turn into one big city. There are some intriguing sex ratio statistics thrown up by the latest census too. We bring you both these stories – of fancy bridges and vanishing villages.
Pedro, our intrepid investigator, has been probing the dubious get-rich-quick advertisements in the Goan papers and on your cellphones, and brings you a detailed report.
The way to a man's heart is through his stomach, the wise men say. We would like to add that the way to a kid's brain is through his cellphone and laptop. Charlane Pereira has been checking out colleges around Goa, and she tells us that E-learning in all its exciting formats is the new cool mantra for kids of the Digital Age.
There are many more engrossing stories in this issue – an exclusive interview with Madhav Borcar at All India Radio who delves into the saga of the Radio Play, the amazing story of Florence Mendes, a veteran activist from Vagator and the new 'batty' play from Isabel Santa Rita Vas and her Mustard Seeds.
Do something new this evening or this weekend. Choose a restaurant or event from our extensive listings on music, nightlife, food and the arts, and make hay while still in May.
Happy reading!
/
/
/