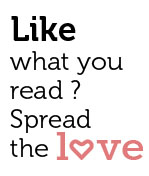 Share
Paliem artisan keeps a dying art alive
If one ventures into a coastal village, the chances of spotting a coconut plucker or a toddy tapper going about their business of climbing coconut trees are high. However what's missing is the good old Kastti, a red and white loin cloth. If you ask around, you will find that this traditional loin wear is no longer available in the market. So the hunt for the Kastti maker leads all the way to Pernem taluka, to the village of Paliem.
Everybody knows the weaver in this village, and the house is easily located. As I near Baburao Babji Tilve's workshop, I am greeted with a gentle rhythmic dak-dak-dak, dak-dak-dak sound.  And coming face to face with the traditional weaver feels as if time has been pushed back across several decades! I have travelled to most villages in Goa, and this is the only handloom weaver I have ever met.
There he is sitting on a stool transferring long lengths of thread onto small spools using a spinning chakra that could well have been from Mahatma Gandhi's era! The Father of the Nation was well known for espousing this handloom to create khadi cloth, a strategy to defy the textile monopoly of the British rulers. The chakra thus embodies a noble and noteworthy Indian tradition, one that Baburao, being one of the last weavers, is keeping alive.
Baburao threads the spools
Once the spools are full, he leaves the chakra aside and arranges the spools on the sidi, a ladder-like grid. Tilve then picks one string at a time, its colour depending on the sequence of design of the cloth and passes it through a giant comb. For the simple kastti that is being created, each inch requires 28 strings to be pulled through 28 notches of the comb. The ends of these 28 strings are tied in a knot before the strings are arranged on the rath (wheel) which is rotated. Each rotation produces a length equal to the circumference of the wheel. So the number of rotations will determine the length of the material. This procedure is repeated  27 times to get a width of 27 inches which the kastti requires. This way Tilve organizes the horizontal threads and this arrangement is wound on a piece of wood to form a beam (spool).
The spool is transferred to the hatmag (handloom) where its longitudinal threads are interwoven with vertical strings using the babbin and a series of hand movements which produce a rhythmic dak-dak-dak, dak-dak-dak sound. Magically, the cloth gets created right in front of our eyes, its red earthy colour looking very vibrant. Once the beam runs out, the process ends. The length of the beam depends on the quantities of kastti that are required to be produced.
Speaking about his tradition Baburao Tilve, who is in his late fifties, opens up, "My father was a successful commercial weaver and I learnt the skills of weaving and design as his apprentice since my childhood. A huge demand for products like the kastti (loin cloth), valo (small towel), tuvalo (towel), chador (bed sheet), and the traditional gaudda sari ensured that my father had plenty of work not only for himself but for a horde of workers as we operated many handlooms."
He continues, "The Liberation of Goa opened the floodgates of India and cheap cloth woven by power looms around India made their appearance in Goa. The demand for locally produced handloom cloth diminished. Since the last two decades, we have been literally pushed out of our trade. The last decade has been the worst. I have shut off all the other hatmag and operate only one using a little help from my brother."
Tilve's brother at the hatmag
Baburao's sons now help keep the home fires burning. Even though operating the handloom does not make economic sense, day after day, the hatmag weaves out its earthly red  kastti. Only Tilve could explain the reasons, "This is a labour of love. The hatmag is my very life, the love for it runs in my blood. I can't just give it up. I do it to pass my time, I do it out of passion, I do it out of love, and I'll do it as long as I live!"