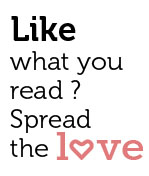 Share
Workshop with political cartoonist at Sunaparanta
Sunaparanta- Goa Centre of Arts, look Altinho, troche is organising a workshop with political cartoonist Ravi Shankar as  part of its Sunaparanta Mario Miranda Cartoon Festival on May 6.
The workshop entitled 'Explore the World of Politics through Cartoons' is open to all above 14 years of age, and will be of one-and-half hour duration between 11 am and 12.30 pm. Since seats are limited, however, Sunaparanta requires participants to tele-register on 08322421311.
Ravi Shankar is the executive editor of The Sunday Standard from the The New Indian Express stable.
—-
Aussie barbecue festival at Marriott's
Goa Marriott Resort & Spa will hold its Great Australian Barbecue food festival at its Simply Grillsmoonlit riverside restaurant from April 27 to May 8.
The fare promised includes juicy cuts of meats and ocean-fresh seafood, blasted with specialty marinades and grilled to perfection by expert Chefs.
Open for dinner, the lavish spread from the land Down Under includes Angus with pepper, bacon wrapped Chipolata, barbecued lamb cutlet, seafood creations like grilled Salmon with orange fennel and coriander salad, and vegan specials including barbecued cheese &herb Polenta fingers and rocket and parmesan Salad.
Reservations can be done by calling Goa Marriott Resort &Spaon0832-2463333.
—–
Bharat Ratanpalis
Park Hyatt Goa's Sales Director
Park Hyatt Goa Resort and Spa has announced the appointment of Mr Bharat Ratanpal as the Director of Sales and Marketing of its award-winning destination resort.
Bharat brings in more than 10 years of expertise in sales and marketing and has a keen understanding of the legacy and values of Hyatt International.
At Park Hyatt Goa Resort and Spa, he will oversee the induction of marketing agendas, planning sales and distribution strategies for national and international markets, customer servicing and people management.
He will also lead the sales and marketing team at Park Hyatt Goa Resort and Spa towards fulfilling the vision of being India's finest beach resort and spa and also playa pivotal role in reinforcing Hyatt's thought leadership in the hospitality industry, the property's management said in a press release.
Formerly, Bharat was Director of Sales at Grand Hyatt Goa where he was instrumental in positioning the hotel in the marketthrough appropriate sales and marketing initiatives. His role included developing the hotel's sales and pricing strategy, achieving market share and revenue goals and ensuring the product and services align with the hotel's positioning and brand promise.
Prior to Grand Hyatt Goa, Bharat had an impressive career in sales at Grand Hyatt Mumbai, rising to Associate Director of Sales within a short
.
.
.