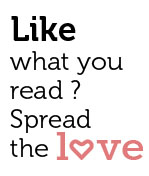 Share
The 47th International Film Festival of India Is An Almost-Free Trip Around The World
And Guess What? The Lines Aren't Too Long
Come November end and my house is in shambles. The International Film Festival of India (IFFI) is the culprit, my housework challenged genes notwithstanding. More so this year, when the government's decision to ban certain currency notes coincided with my trips to Panjim to stand in the queue for my card and kit. I got my card on a Saturday and the kit on a Monday and no invitation for Sunday's opening ceremony. Lucky me, first thing on Monday morning, I got to see the Polish opening film, Andrej Wajda's 98 minute 'Afterimage'. Andrej Wajda sadly died just a month ago.
                    A still from Afterimage
The crowd is visibly less this year; sometimes the statistics clash with my judgment. It's been easy to get tickets and the non-ticket 'rush lines' (who invented this term, I wonder) have been shorter and more disciplined as of now.
I treat the IFFI like an almost-free trip around the world. Through films I see different places, various cultures, hear the sounds of their languages and accents, their music, feel their pain and laugh at what they find funny.
I attended a master class on writing and direction by Rajko Grlic, the Croatian director. The person next to me said it was so hard to pronounce foreign names. Considering he was a good Goemkar named Maharudra Saraswatichandra Rajyadhyaksha, I thought that was an unfair comment. Croatia has a population less than that of a single taluka in most Indian states. And yet it comes up with great ideas. War-like situations seems to bring out the best in artists, musicians and film-makers. I've not seen a Serbian film yet, but I will, I will, some sweet day.
Just outside the one of the gates, the National Film Archives has put up a big stall with film posters of yesteryear's from all over the country.
But what was/is of interest is the three-minute treat with a Visual Reality apparatus. I wore it and experienced a 360 degree digital 'show'. A slight turn of the head and one could see what was above, below, to any side of the object of interest. The music matched, too. What I saw was inside of the National Film Archives building in Pune. Recommended if you've not 'seen' this technique before.
Rajko Grlic – the Croatian director
The Mandarin 'Cross-current' was a very slow movie; much like the River Yangtse is most of the year. It's won a silver medal at Berlin, but it was just too serious for my taste. The Korean 'Office' was a murder-mystery. Gory, held one's interest till the end, just the kind that shouldn't have been shown (as it was) before midnight.
This 47th IFFI edition is using a laser based digital projector from Barco Electronics; this is the very first time it is being used in any film festival across the globe. This projector model 'DP2K-20CLP' offers a range of benefits including considerable cost-savings and an enhanced viewing experience. It's easy to operate. Instead of using the regular lamp based light source that degrades rapidly, 'DP2K-20CLP' works with blue laser technology, where colours are generated through aphosphor wheel. It has a resolution of 2048×1080 pixels and is compatible with most 3D systems. It also has a unique cooling system and 30,000 hour life with 50% light output.
 Barco Projector
About 300 films from about 90 countries are going to be screened. The country of focus is Korea and Korean film-maker,Im Kwon Taek is goingto get the Lifetime Achievement Award. The Centenary Indian Film personality-2016 award has gone to singer S. P. Balasubrahmanyam, who has recorded over 40000 songs in several languages.
Between 20th and 28th November, all of Panjim is agog with what's happening at the Festival. It's the 13th IFFI in Goa and the locals have now begun to enjoy it very much.
Ramesh Sippy presents the lifetime achievement award to Im Kwon Taek
At the venue, those who attended the Inaugural Ceremony said the chief-guest was a good choice, the veteran film maker of 'Sholay' fame, Shri Ramesh Sippy. They spoke highly of the entertaining dance themed 'Ode to a Woman', choreographed by the master choreographer, Ganesh Acharya.
I'm looking forward to the special screening package of award winning films from the first ever BRICS Film Festival, held in Delhi recently.
Outside, the pavement alongside the River Mandovi has been temporarily named 'Goa High Street', and it has the cutest decorative 'homes' on it. In the evenings, the place comes alive with music and hawkers selling food and toys, for those who aren't attending the Festival. Upon the wall of the old GMC building is a nightly 'Projection Mapping', a visual delight for visitors and passers-by.
The Indian Panorama section was inaugurated by the Union Minister for Information & Broadcasting, Shri M. Venkaiah Naidu on the 21st. For the second time in a row, the Indian Panorama opened with a Sanskrit film, 'Ishti'. The non- feature section opened with the film, 'ImaSabitri'.
Pluis Fernandez and Prakriti Maduro starrer, 'Tamara', directed by Elia K Schneider, will be the mid-fest film. And the IFFI will conclude with the screening of 'The Age of Shadows', a film by Kim JeeWoon.
IFFI for the first time will screen films for specially-abled children with special audio described technology under the Accessible India Campaign/ Sugamaya Bharat Abhiyan and a special package of 20 award winning short films based on the Swachh Bharat theme.
An Indo-Korean Co Production seminar is going to take place during the course of the festival. Delegates from the respective countries will discuss the prospective mechanisms of working together. Similar seminars on Indo-Georgian and Indo-Nigerianco-production seminars have also been lined up.
Looking forward to a very interesting week.
To see a complete schedule of this year's IFFI film screenings, click here.