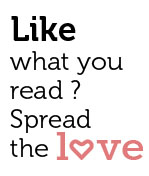 Share
Dahi Ke Kabab
Keeping Alive The Richest Traditions of Awadhi Cuisine
Not All North Indian Food is Created Equal
Guarded by the Himalayas and nurtured by the rivers Ganges and Yamuna, salve Awadh in its time was the perfect place to establish a kingdom. Located in the northern plains of what is today Uttar Pradesh, there Awadh was more than just a fertile mass of land and a strategic location for battle. The fertility yielded in agriculture and agriculture yielded in food that still is considered one of the richest cuisines in all of India.
Visitors to Lucknow (the epicentre of Awadhi cuisine), of course, would have no problem finding Awadhi delights that are true to their Mughlai roots. But what about visitors to our fun and sunny Goa? In a tourist belt riddled with fakes, wannabes and culinary imposters of every sort, enter Masala Art, the delightful new restaurant at the Acacia Luxury Hotel in Candolim that most definitely stays loyal to the eminently royal flavours of Awadh. Under the expert guidance of Executive Chef Bisnu, the offerings here are fit not just for a Goan foodie, an Indian tourist or a foreign sojourner, but for a Mughlai king himself.
Awadhi cuisine can be dated back to the time when India was first invaded by the Mughals, and it contains many influences from Mughlai cooking techniques and spices. It's known for the 'dum' technique of cooking marinated meats over a slow fire. And it is world famous for such dishes as kebab, biryani, keema and nihari.
Allow me, if you will, to take you through a small virtual field trip through the Awadhi kitchen at Masala art, which is emerging as one of the top North Indian restaurants in Goa. It's located in the bustling main beach road in Candolim inside the highly inviting Acacia Hotel (home to a number of interesting restaurants featuring cuisine from different parts of the world). Chef Bisnu works his culinary magic so that you can truly grasp the flavours behind the history of Awadh.
Elaichi aur Badam ka Shorba
The field trip begins with a rich and flavourful soup loaded with almond paste and the flavour of cardamom. The cardamom complements the almonds seamlessly; it breaks through with a perfectly appetising texture and nutritious vegetable stock. Our guides in the kitchen call it 'Badam Aur Elaichi Ka Shorba'. Next up in today's expedition is an appetiser called 'Dahi ke Kebab', a crispy yet tender kebab made out of hung-curd, ginger, Bengal gram, green chillies, chaat masala, cardamom and other Indian spices. Served with a refreshing cilantro and mint chutney, the kebabs were soft and the curd boasted an unusual tanginess.
Murghaloo, Harstar-e-Husn, Dal Makhanwali and Assorted Indian breads
Moving on to the main course, Chef Bisnu prepares a rich speciality called Hasrat-e-Husn, consisting of thick saffron-rich quorma gravy with perfectly carved heart shaped pieces of paneer. How he stuffed the dry fruits inside the whole piece of paneer is a mystery. Alongside you may try the Dal Makhanwali (Makhani), black lentils cooked overnight with fenugreek enriched with fresh cream and Murghaloo, and the chicken tikka with stir fired baby potatoes, cherry tomatoes, green chillies and traditional pickled spices. The loaded offerings would go perfectly well with breads straight out from a traditional tandoor.
Chef Bisnu
Some of the major breads you will find here are warqi paratha (made out of flaky refined floor), Kandhari Naan (bread stuffed with nuts and topped with chopped green onions), and tandoori roti. To cleanse your palate while switching between the mains, you can try a spoonful of burrani raita, yogurt with Kashmiri red chilli powder and garlic.
Zuak-e-Shahi
The showstopper of the Awadhi field trip is something Chef Bisnu calls Zauk e Shahi, which technically is Gulab Jamun (deep fried condensed milk dumplings) on a bed of chilled rabri. Try this and you will never think of Gulab Jamun in quite the same way. So if you don't have the time to go up north (WAY north), just head to north Goa, look for Acacia (situated on the Fort Aguada Road) and relive the historic significance of the flavours of Awadh.