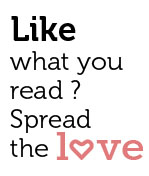 Share
Goa one of few places on earth using centuries-old techniques
While most of us go ga-ga over the latest digital cameras with their newly jazzed-up features, a group of photographers in Goa are turning to 19th century processes to create images that are no less than fine art. Call it retro photography – very, very retro.
This is a story of passion and patience. Of delayed gratification and unparalleled beauty. Of an extraordinary operation right here in Goa that has been largely hidden from the public eye.
In certain pockets of the world, people are rediscovering and appreciating the charm of photographs processed by hand using labour-intensive procedures that all but disappeared long ago. Large-format, bulky studio cameras or even pinhole cameras which can be made at home are suddenly catching the fancy of a breed of people eager to explore the romance of centuries-old processes.
The Goa Centre for Alternative Photography (Goa CAP) in Calangute is one of the few centres in the world, and the only one in India, where you can experiment with this sort of alternative photography. Its mission is to provide state-of-the-art research and artistic space for alternative photography to flourish, using various workshops, events and residency programmes.  Their passionate advocacy of this art form recently provided the impetus for NID (National Institute of Design, Ahmedabad) to include alternative photography in its future curriculum. The Centre has also tied up with Goethe Institut, Max Mueller Bhavan to expand its reach across the country.

'The Fisherman Series' using Vandyke brown Process by B.Ajay Sharma
Yes, it's the Centre is just one of a handful in the world. But much in the same way many of us have come full circle with our dietary habits, selecting organic and artisanal food over processed, perhaps it is only a matter of time before a larger group succumbs to the charm of these old-fashioned techniques.
The Centre is currently planning to host an exhibition of images developed by four photographers during their recent two month-long 'Alternative Photography' residency programme. The eclectic group of photographers includes two professional photographers, a painter and a puppeteer who were offered timely aesthetic inputs by Apurva Kulkarni and technical knowledge by the Centre.
Nupur Nanal, a photography student from Pune, works with cyanotype, a process that gives a cyan-blue print. This method was popular in engineering circles before the 20th century for large scale copies of drawings, called 'blueprints'. Vivek Muthuramalingam, a surgeon turned photographer from Bangalore, has produced cyanotype and salt prints. Ajay Sharma, an artist from Jharkhand, has printed images of fishermen, using the Van Dyke Brown process, a technique named after the brown oil paint used by Flemish painter Anthony Van Dyck. Urmimala Chatterjee, a puppeteer and photographer from Bengal, uses Gum Bichromate prints, which could be called 'photographically controlled watercolours'. Even though the image may resemble a colour photograph, it is only a fabrication of layers of pigment and hardened gum Arabic. It is in some ways closer to painting than photography and also shares kinship with the graphic arts – printmaking.
Acknowledging the glaring deficit of professional writing on this genre, the Centre has also invited a writer, Saee Haldule of Pune, to be part of the group.
The residency programme was funded by the India Foundation for Arts. The five participants were offered a monthly stipend along with absolute freedom to experiment. Participants were only asked to document their experiments and maintain a journal of their findings for the benefit of future students.
Cyanotype print by Nupur Nanal
There's as much chemistry involved as there is art – adding 2% here or decreasing exposure there, fine tuning processing solutions to accommodate climatic conditions and in search of a certain effect. But chemistry aside, the final images are deeply evocative and you can now view and admire the beauty of their efforts, up close, on the 26th and 27th of this month at Gallery Gitanjali in Panjim.
Edson Dias, who assists participants with technical know-how at the Centre, acknowledges the processes are lengthy and the equipment bulky. Alternative photography is certainly not suitable for commercial purposes or for photojournalists; it is more the domain of the fine artist intent on producing beautiful images that represent artistic concepts.
Gum Bichromate print by Urmimala Chatterjee
Goa CAP is a not-for-profit organization and students who pick up the tricks of the trade here are expected to share their knowledge generously with others. The Centre often conducts one-day workshops on photography and even assists young artists in setting up their own darkrooms. In the near future, the Centre plans to set up a darkroom in Panjim to enable young photographers to experiment more frequently with historic photography. Edson informs us that the Centre will be happy to conduct day-long workshops as opposed to long-duration programmes, for a minimum group of five persons. All you have to do is ask. And then enter the ancient world of photographic alchemy.
Cyanotype print by Vivek Muthuramalingam
The Goa Center for Alternative Photography (Goa-CAP) & the India Foundation for the Arts (IFA) are pleased to present  "Interlude Obscura" by the Resident Artists of the ALTlab Photography Residency 3.0 on April 26, 2013 at Gallery Gitanjali, Panjim Pousada, near Panjim Inn, 31st January Road, Fontainhas,  Panaji, Goa.  Contact Edson Dias for further details on 9822087276. (www.goa-cap.com)
Try your hand at Alternative Photography
This year, as alternative photography enthusiasts celebrate Worldwide Pinhole Photography Day on 28th April, you too can hop onto the retro bandwagon with your own homemade pinhole camera.  Perhaps you've already made one of these contraptions before in school: but did it really work? Now, you can follow any of the several D.I.Y tutorials on the internet and create a workable pinhole camera with just a matchbox and photographic film. It's cheap and easy, and who knows what the photographer in you may discover.
.
.