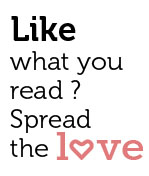 Share
Rockin' Times in Nerul at a World – Class Property
You might know it as THE place to hang out for Thursday night jazz. The truth is there's A LOT more to the Sol de Goa, now rebranded under its original management and with more delightful offerings than ever.
It was once Sol, then Sofala and now Sol de Goa and trust me, it's not just the name that has changed. From now on, you can expect dazzling music nights on other nights as well, in addition to some fabulous culinary and nightlife extravaganzas. The Thursday jazz nights continue to draw tremendous crowds to appreciate state-of-the-art music. It's heartening to know that this part of Sol de Goa has not changed and WILL NOT change. The boutique hotel-cum-jazz club-cum-restaurant-cum-hangout joint will continue to be THE destination in Goa for all lovers of jazz and blues.
Last Thursday, the 2nd of April, guests at Sol de Goa saw a deck shaking performance by Joanne Fernandes. Wait a minute, isn't she the one featured in Goa Streets last week as arguably the most promising and versatile vocal talent in the state? Hell yes she was! She was accompanied by Joe Ferrao (bass), Bosco D'Souza (drums), and Elvis Lobo (guitar) as they rocked Nerul like never before.
Poolside setting at Sol de Goa
But that's not it guys. You better consider putting their Saturday Night Live event on your calendar too since that is going to be loaded with avant-garde entertainment acts. Last Saturday saw a medley of Jazz and Blue hymns by star guitarist Elvis lobo, master keyboardist, pianist and singer Dominic accompanied by a best-in-class trombonist, Tamy. It was one hell of a way to groove into the weekend and Saturdays in Sol de Goa have never been better. So stay tuned to the Goa Streets music section and listings 'cause there will be a lot happening from here on.
And it's not just entertainment we're talking about. Tapping to those live numbers will surely raise your hunger levels but don't you worry child, the chefs have a plan for you. The all new Spanish and Mexican menu at Sol de Goa will in fact grip you to your tables for at least a while. And it's not just Spanish and Mexican food. The crisp and well researched menu offers the best of scrumptious delights from all across the globe and of course, Goan food, 'cause any stint in Goa can't do without good old fish curry rice! One thing that got my attention from the bar menu was the 'watermelon martini'. As unusual as it may sound, this not-so-dry martini shaken with fresh watermelon juice and a hint of basil will refresh your evening and make you want to jive even more!
Guitarist Elvis lobo, keyboardist-singer Dominic, and trombonist Tamy
Sol de Goa, being the first boutique hotel in Goa to be listed on Conde Nast Traveller, is replete with chic interiors, class-apart furniture, airy outdoors, an infinity pool, infinite stars, serene fields, and palm trees to gaze at. For instance, the surroundings are so clear and quiet that even on the darkest of new moon nights, you'll be able to spot the Candolim church located kilometers away sitting on the deck outside. So if you want to party on a Thursday, Saturday or any other night of the week, do it in style, blending the luxurious vibes and the exquisite experience of groovin' at the Sol de Goa.
Delectable burger at Sol de Goa