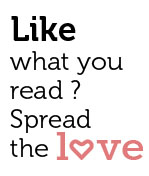 Share
For North Easterners…
In Goa's saturated party scene, this might seem like just another of the many soirees in the bustling beach belt of North Goa. But this one's anything but routine.
The people of the Northeast, in Goa to seek out a better life, have decided to hold their very own North East Festival in this very South West state, billed as the biggest celebration of North East culture, food, talent and entertainment ever seen in Goa.
It's no secret that many of these folks from places like Manipur, Mizoram, Assam and Nagaland get a bad rap. Many work in Goa's tourism, grooming and security industries, and while being here allows them to escape the violence and civil strife of their homelands, their tenure in this part of the world is fraught with its own set of challenges, including racial ostracism.
The North East Association of Goa is holding the 'North East Festival, Goa" on Monday, Oct. 20, at Tito's Courtyard, right in the heart of Goa's party scene. In truth, it's not JUST a party. There will be speeches as well, including one from Goa's top cop Director General of Police T N Mohan, who incidentally spent years in the Northeast as a police official before his transfer to Goa.
But the real letting of hair down will begin with the display of traditional costumes, with bamboo dances and folk dances as well as live bands playing pop music. There will be beauty pageants and contests, too.
"The main aim of us bringing together this festival is to forge unity among people of the North Eastern States," said George Longpinao, President of the North East Association of Goa. "There are many North Easterners from the eight different states working in Goa. Rarely do we get an opportunity to come together to socialise and meet each other," Longpinao said.
He estimates that there are as many as 3,000 North Easterners working in the state, and he expects about 300 of them at the festival.
Organizers are trying to persuade attendees to wear their traditional garb, but that's a tall order.
"Many of us living here in Goa do not bring out traditional attire along when we come. And neither do we visit our homes often," a Naga living in Goa going by the name of Martin said.
The party will be a welcome distraction for the North Easterners living in our state. These folks often live in pitiable conditions, with several sharing a small room and often working double shifts with minimal pay.
Owners of flats and premises often hesitate to lease out their premises to North Easterners, especially to those working in casinos or at spas and grooming salons, because prejudices still persist.
Persons from the North East working in other parts of India are increasingly targets of racial attacks, including some high-profile recent ones in Gurgaon and Bangalore.
But Longpinao says he and his peers feel safer here than in the rest of the country. He points to similarities between peoples of Goa and the North East, including the prevalence of Christianity, and a love for football, music and all things Western.
This is the first time Goa is playing host to such an event. The five-year-old North East Association of Goa has also invited members of North East Associations from other states to attend the Goa shindig.
Faced with decades of neglect from New Delhi and with very little income from home, many North Easterners have migrated to other areas of India.
Since the British days, the North East of India has had a tumultuous history with the Indian Union. As British historian Perry Anderson notes in his essay on 'India after Nehru', they were brought into India by force.
"There the British had conquered an area… most of it … densely forested mountainous uplands inhabited by tribal peoples of Tibeto-Mongoloid origin untouched by Hinduism, with no historical connection to any subcontinental polity," Anderson writes. "So remote were these from anything to do with India, even as constituted by the Victorian Empire, that when Burma was detached from the Raj in 1935, officials came close to allocating them to Rangoon rather than Delhi."
What ensued were decades of strife and war that continues to this day.
Yes, the history has been violent and tumultuous. Yes, even here in Goa their lives are far from easy. But at least for a little while, in a bustling courtyard of Baga this week, folks from the North East will be given a chance to unwind and forget their troubles. 
____
Cost is Rs 300 per person, including entry into Tito's Courtyard & Buffet. Tickets available at Snip Salons & Spas and at Tito's Baga. Doors open Monday, Oct. 20, at 4 pm. Event supported by Snip Salons & Spas, the Goa Salon & Spa Association, Kingfisher Premium, Funky Heads and Tito's!