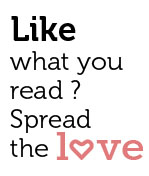 Share
British-Indian Educator Shilpa Mehta Opens Cutting Edge, order Technology-Centred  Secondary School in Aldona
It's Based on the Teachings of TED-Prize Winner Sugata Mitra, see of "Hole in the Wall" Fame
The Paradise School, combining technology, self-learning, collaboration and a firm commitment to academic excellence, opens today in Aldona. To say it's a school with a difference is an understatement, as the goal is nothing less than an educational revolution in Goa and in India, tapping into each child's limitless potential. For all those parents searching for an extraordinary education for their children in this corner of the world, Paradise School might just be the ticket. Below, School Director Shilpa Mehta explains her vision for Paradise.
Parenthood is one of the most amazing journeys we can take as adults. What wouldn't we do for our kids, what distance wouldn't we travel? Perhaps that explains why my journey as a parent has involved setting up schools.
It started in the UK where I got involved with my daughter's Montessori School, applying for government funding to become a Free School. My job was to convince the parents of Brighton to sign up for this wonderful education. But in order to do that, I had to really understand it myself.
This is where the seed was first planted. I realised the essence of Montessori – 'self-directed learning', where children are encouraged to follow their curiosity – was still a radical idea, even though it had been a century since Maria Montessori came up with it. The norm worldwide is the teacher is there to impart information, not for the child to discover it for themselves. But it's precisely the empowerment children receive from doing this that creates deep learning.
Is it any wonder then that so many paradigm-busters of our time are Montessori-trained kids? The founders of Google, Larry Page and Sergey Brin. Jeff Bezos from Amazon. Jimmy Wales, the co-founder of Wikipedia. These are people who think differently and are able to manifest their visions, no matter how unique.
When I set up Paradise Primary School in South Goa in 2014, I signed us up for Google Apps for Education, or GAFE, so we could bring technology into the classroom space. Little did I realise that by doing so I popped up on a Google Worldwide Radar, and soon a Google Educator from India contacted me. He told me we were the only school in Goa to have signed up – and would I like to come to a conference in Jaipur to find out more about how GAFE could help my school?
Of course I went – and another whole world was revealed to me. This time the new frontier was how technology could create a more meaningful framework for education. Learning could be personalised and portable, classrooms could be flipped, teachers should be Rock Stars and schools could be communities of collaboration and support, not just places of mass instruction. I realised this was exactly the kind of school I wanted to set up.
But the real icing on the cake was Sugata Mitra, the 2013 TED Prize winner and creator of the famed "Hole in the Wall" experiments, where slum youth learned to use the internet on their own at publicly placed computers. His pioneering work in how children learn, given a global platform via the TED network, was in another league altogether. Give children access to the internet in groups, ask them a really big complex question that has no obvious answer, and let them explore their hearts out. Mitra calls it 'spontaneous learning at the edge of chaos' led by the creativity of the children themselves. Of course the results are spectacular, with children going way beyond what is expected of them intellectually or academically. They powerfully reach for reality and the truth together, in a way that's unique to them. What better educational journey could there be?
This to me felt just like Montessori – but with computers. Not self-directed learning, but Self Organised Learning Environments, in Dr. Mitra's terminology, or SOLE for short. Many schools around the world now use SOLE within their classrooms. I approached Dr. Mitra and said 'you've done SOLE classrooms – now how about a SOLE School?' He liked the idea and agreed to become our Advisor.
The aim of Paradise Secondary School, North Goa, is clear. To bring SOLEs into mainstream education by mapping it to the IGCSE curriculum. We have the approval of the International Cambridge Board in India and the support of SOLE Central at Newcastle University, with whom we are partnered.
Why are we doing this? Because we believe it to be the future of learning. Children working collaboratively using technology and the internet and most importantly, working things out for themselves, will develop the skills necessary to navigate a fast-changing world. Rather than being told what to think, students will learn to conceptualise information for themselves. Our teachers are tuned into this vision; they are willing to learn the art of when to be hands-on, and hands off. It's not so much an experiment as a revolution. From treating children as empty vessels to recognising them to be profound navigators of their own destiny.
Perhaps it's too early to say what a SOLE generation might look like. But one of the first children to use it a decade back, as a typical 12 year old in a rural Indian village, is now doing a PHD in Evolutionary Biology at Yale. The potential is uncharted and limitless.
Education originally meant 'educare'- to draw or to lead out. We feel this best describes SOLE and our method. Out-doctrination, not indoctrination, as Sugata Mitra says. We might be a small school in Goa but we are sending a big message out to the world. We simply don't know what's inside our kids. Isn't it time we found out?
Shilpa Mehta is the Director of the Paradise School in Aldona. In addition to her career as a passionate educationalist, Shilpa is also a former television broadcaster for Discovery, BBC and Channel 4.
Shilpa Mehta, with her daughter India-Fire
For more information about Paradise School, including admissions, visit their website.