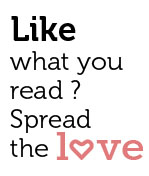 Share
Randomly try to fling a beer bottle in Calangute. Chances are it will either hit a bar and restaurant, sales a boutique or a trinket store, newly opened for the season. However, I didn't need to throw a beer bottle to pick Pan Global, at Calangute's Neelam Grande, for a meal.
Overlooking the Jack Sequeira circle at Calangute, you cannot miss the new restaurant's glow-sign, especially when contrasted with the obtuse architecture of the parent hotel, owned by mercurial Maharashtra politician Narayan Rane.
It's swanky alright, with glass walls and décor, which more or less persuades you into thinking you've made the right decision.
But I looked around the floor and realised that on this night, my photographer Arun and I were perhaps the only two persons to have decided right.
We were the only two customers in this restaurant that has 30-odd covers on a Sunday from 8:30 pm, when we ordered our meal, till their kitchen stopped taking any orders post 11 pm. Great looks certainly do not automatically translate into thriving patronage.
To be fair, this kind of patronage, or lack therein, seems to be an increasing issue with many high-end restaurants in the state. For the second season in a row, such fine dining establishments are reporting low turnouts – perhaps a result of moneyed tourists choosing other global destinations.
So let's move on to next best thing. The food Pan Global has to offer.
I opened the ball with a Mexican mini dumpling soup (Rs 155). Perhaps I expected the exotic flavours and colours of Mexico to be translated into the bowl resting before me. To be sure, the soup had an alluring aroma. And even a nice taste. The only issue was that, like many of the pan global dishes at Pan Global, it appeared to have been put through the Indian re-flavourizer. Meaning it doesn't really deserve to be called "Mexican."
For starters, I ordered one of my perennial favourites: Pork ribs, honey glazed (Rs 285) this time round.
I was amazed at the promptness of the order's arrival. I also give the ribs high marks. The honey and marinade were subtle and left a fair enough sweetish tickle, though the ribs could have stood to be a bit more moist and succulent.
For main course we reached out for the Thai cuisine listed on the menu and chose the Thai chicken curry (Rs 460), green this time. The curry came with a portion of steamed rice.
The green curry leaned heavy towards the sour and the ginger seemed to come at the expense of the portion's other spices. Nevertheless, the dish was ultimately successful.
On a broader note, Pan Global's sheer effort to offer up so many cuisines deserves a pat. In addition to Japanese sushi offerings and other Asian specialties, its menu also offers a number of dishes from the kitchens of the Mediterranean and the Middle East, in addition to many others.
Our advice to Pan Global: Don't be afraid to venture into the truly authentic because you think Indians and tourists can't handle it. Try us.
Service: Prompt, but for a restaurant offering pan global cuisine, the waiters would do well to brush up on their English.
The big draw: Interiors, décor and the menu variety.
Price: A full three or four-course meal would cost upwards Rs 1,500.
Rating: Nice overall, but needs a dose of courage and creativity.