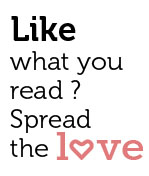 Share
MOG Sundays: Join us for a talk on Goa is a living and changing museum. But the tourists do
not own it; we Goans do! by Victor Rangel-Ribeiro this Sunday, 16th April 2017 at 11:00 am
MOG Sundays presents a talk by Victor Rangel-Ribeiro author of the award-winning novel
Tivolem.
Join us at 11:00 am on Sunday, 16th April at Museum of Goa, as Victor Rangel-Ribeiro speaks
about Goa, he says, is a living and evolving museum, and we are all curators of it. It is time we
took responsibility for the consequences of our actions, choosing those that make our state a
better place for all its citizens, and dropping those which are so quickly changing Goa for the
worse.
Victor Rangel-Ribeiro was born in Porvorim in 1925. He has had a quadruple career both here in
India and in the United States, as a teacher, a journalist, an advertising executive, and as an
author. He has written for Indian and Goan papers and also for the New York Times; he has
taught in Bombay and also in U.S. universities. Victor has seen the changes that have taken
place in Goa over the past ninety-two years, and thinks it is now time for Goans to assert
themselves and shape both Goa's present and its future.

For media enquiries please contact MOG at museumofgoa@gmail.com or +917722089666