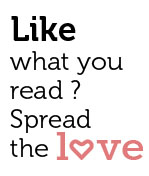 Share
MOG Sundays presents a talk by Stewart Burton, a specialist in sensory and environmental manipulation for people with autism. With a master's degree in Autism from the University of Strathclyde in Scotland, he is a qualified person-centred counsellor. He is an autism advocate and has spent the past 5 years in India, spreading Awareness of the condition.
Join us at 11:00 am on Sunday, April 30th, 2017 at Museum of Goa, as Stewart Burton speaks on autism in the 21st century.
Stewart will talk about his upcoming paper, 'The Blue Rupee', which focuses on moving from awareness to acceptance and integration of people with autism. He emphasises the need for early intervention in cases of autism. Further, he explains how businesses can be instrumental in increasing integration, thereby also increasing their customer base.
 Stewart has been diagnosed with autism and has two sons who are also on the autism spectrum. He was the first openly autistic person to act as a magistrate in the Scottish Children's Court.He offers support and training to families affected by autism. He regularly holds workshops, presentations and seminars throughout India and has worked with the Manipal Hospital, Goa Psychiatric Association and The Bubbles School for Autism. Stewart has written numerous papers that have been published worldwide and has recently published a book aimed at the Indian market for parents of newly diagnosed children.
For media enquiries please contact MOG at museumofgoa@gmail.com or +917722089666
Museum of Goa
Plot No. 79, Pilerne Industrial Estate,
Pilerne, Bardez, Goa – 403511.
Email: mail@museumofgoa.com
For webpage click here
Fb: www.facebook.com/museumofgoa