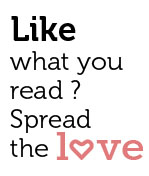 Share
Yes, order everyone shops. Even one of the world's largest retailers Walmart has its own shopping list and even a credit card limit. For their India operations, treatment the limit is $ 25 million.
A bemused top official from Walmart sent a confidential report to the US-based headquarters of the retail giant explaining why $ 25 million (Rs 125 crore) is simply not a big enough budget to buy politicians off Indian democracy's shopping rack.
"In India, $ 25 million can buy us the ministry for non-conventional energy and maybe the social justice portfolio. But the trade and finance folks are laughing at the figure," the official said in his report.
With the most recent Indian scams like the Commonwealth Scam, 2G scam and the Coal Block allotment scam ranging upwards of Rs 1000 crore at least, the report seeks clearance for a bigger budget from Walmart to "lobby" (wink, wink) with Indian politicians.
Below is a brief summary of the official's assessment of three political players in India's Walmart debate whom the multinational reached out to in the midst of the Foreign Direct Investment in retail debate.
Tongress
The Tongress sent its member of parliament Duresh Talmadi to talk to us. Given his recent arrest for a Rs 8,000 crore scam related to the Commonwealth Games, we knew immediately the party was after the Big Bucks.
Recently released from prison, he encouraged us to set up shop… everywhere. He offered a "package deal" to establish Walmarts inside Delhi's Red Fort and the Qutub Minar, as well as the foyer of the Taj Mahal.
"The sky's the limit" I believe were his exact words.
We explained to him that the Walmart experience in India was all about raising infrastructure for the retail sector across the country and that, given his experience raising infrastructure for the Commonwealth Games, he could play a big role for us.
He said if we agreed to what he called his Taj Mahal-Walmart plan, he believes the party could "unfreeze all my bank accounts and assets."
"With a deal like this, I think Madam will understand," he added.
Talmadi told us that Madam's son-in-law Bobert Sadra would be the person to meet next up.
"He is disillusioned with the real estate sector. And is looking out for options in retail," he said.
BKP
The BKP offered us a novel way to get around the regulations. Party President Tintin Kadkari offered to appoint his driver, valet, butler, maid, shoe shiner and laundry man to the respective positions of CEO, Director, VP, CFO, GM and Superintendent of Walmart India, Co.Ltd.
"We can kill two birds with one stone this way," he explained, narrating his own experience appointing peons as senior executives. "Honour the smallest of the small AND get Walmart into India."
"Where else will you find a CEO earning Rs 5,000 a month and who can still drive you around?" he asked, adding that the money saved can be used as "party funds."
DEE AM K
We also met M Tarunasidhi of the DEE AM K party over coffee. I knew things were wrong the moment he said no to packaged instant coffee and opted for a strong cup of filter coffee. Tarunasidhi said that we at Walmart had failed in our research on his party and refused to support us outright.
"What is this logic of a share in the $ 25 million? $ 25 million is only about Rs 125 crore. Our last minister to be arrested was involved in a Rs 1.86 lakh crore scam. Now that is money," he told us in Tamil.
"Come on, fellows, wise up," he said. "Are you Americans or Bangladeshis?"
DISCLAIMER: The article on this page is satire and is not in anyway factual. This is only a humorous and satirical take on the events unfolding around us. We do not in anyway intend to offend any individual or institution through our satires and regret any offence caused inadvertently.