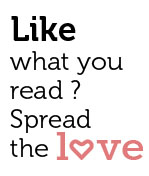 Share
Sanjeev Kapoor Restaurants' 'The Yellow Chilli' made its debut in the fun-loving state of Goa on June 13, 2016. Located in the largest mall of Goa, Mall De Goa in the legislature capital Porvorim, the 84 cover 'The Yellow Chilli' was inaugurated by Sanjeev Kapoor at a grand launch today. The Masterchef along with the franchise owners Darshan Kamat, Navami Kamat Gothoskar, Maya Dempo Kamat, Siddharth Gothoskar and the entire restaurant staff welcomed members of the media to the splendid event followed by a Press Conference and a Gala Dinner. The Yellow Chilli brings an exclusive fare of delightful Indian cuisine for the Goan foodies!

Launched in 2001, with restaurants spread across India and outside its shores too, 'The Yellow Chilli' chain has been serving its patrons with excellent and innovative Indian cuisine. Apart from the food, the common thread that binds all the restaurants is that the décor everywhere is contemporary and chic with beautiful elements. Beautiful furnishings in muted tones, soft music, combined with an exquisite use of glassware and cutlery seamlessly set the tone for a fine dining experience. To top it all the service is on par with the best across the world. These restaurants are designed to cater to the myriad tastes of its discerning guests.

The Yellow Chilli menu reflects Sanjeev Kapoor's culinary excellence and is drawn from the North-West Frontier area with exotic picks from the Mughal era and specific regions of Punjab. It includes some of his signature dishes, both in vegetarian and non-vegetarian options, like Shaam Savera, Lalla Mussa Dal, Lawrence Road Tandoori Murgh, Puran Singh da Tariwala Murgh, Raan Buzzkazi and decadent desserts like Gulab-e-Gulkand and the likes. The menu in Goa also features some exotic preparations made from the fresh sea produce that is available in this region – Bhatti ka Jhinga, Fish Tikka Masala, Rawa Fry, Home Style Curry with choices like pomfret, king fish, tiger prawns or lobsters (depending on the catch).

Speaking at the event, the partners elucidated on their reasons for choosing The Yellow Chilli in Goa, "The quest for finding the right partner to put Goa on the global culinary map led to the association with SK Restaurants that is carrying forward the dreams of Chef Sanjeev Kapoor by bringing tasty food at affordable prices. The Yellow Chilli is truly redefining Indian food globally and we are more than happy to be associated with such a dedicated and hardworking team under the guidance of the Masterchef himself."
Sanjeev Kapoor says "I love the entire vibe and feel of this place and Goa has always been special to me. I have feasted on the authentic fare here and since the time I've done that, my affinity for this place and its cuisine has increased tremendously. It was more than time for me to bring my brand here as well and I found the perfect partners for the same."
About Sanjeev Kapoor
Sanjeev Kapoor is the most celebrated face of Indian cuisine today. He is Chef extraordinaire, runs a successful TV Channel 'FoodFood', author of best-selling cookbooks, restaurateur and winner of several culinary awards in India and abroad. Amongst other things, his website www.sanjeevkapoor.com which has more than 15,000 recipes, attracts more than 10 million page views per month and over 4.2 million fans follow him on Facebook. His business of world class kitchen gadgets, Wonderchef has enabled and continues to empower women, a cause close to his heart.

About Sanjeev Kapoor Restaurants
Brainchild of Masterchef Sanjeev Kapoor in collaboration with Better Value Brands, Sanjeev Kapoor Restaurants (SKR) is a multi-format global chain of restaurants. SK Restaurants is the most dynamic and vibrant restaurant managing company from this part of the world. With 8 Brands and presence in 8 Countries, 42 Cities, its 60 Restaurants are creating waves wherever they've opened. This is SKR's first venture in Goa and with this as its food ambassador, SK Restaurants is confident of its presence in this gastronomical state in big numbers.
About the owners
Darshan Kamat, a young entrepreneur, after the completion of Post-Graduation in Management Studies from NMIMS, Mumbai, joined his family business of Distribution, Trading and Marketing in Goa. After 6 successful years of hands-on experience in retail garment franchise business with his wife Maya, he is all set to venture into the food and hospitality business.
Navami Kamat Gothoskar's journey from launching and running her own fashion label in Goa to starting her own restaurant has been quite memorable. Creativity that was inspired by turning fabric into lovely bridal wear has now transpired into providing food lovers a range of scrumptious dishes served impeccably in a high tech atmosphere at down-to-earth prices. She shares her passion for food with her husband Siddharth and their 2-year-old daughter Sana.
The Yellow Chilli (TYC), Goa
Address: Store No. S-10, Level II, Mall De Goa, Porvorim, Goa – 403521
Telephone Number: 0832-2411139